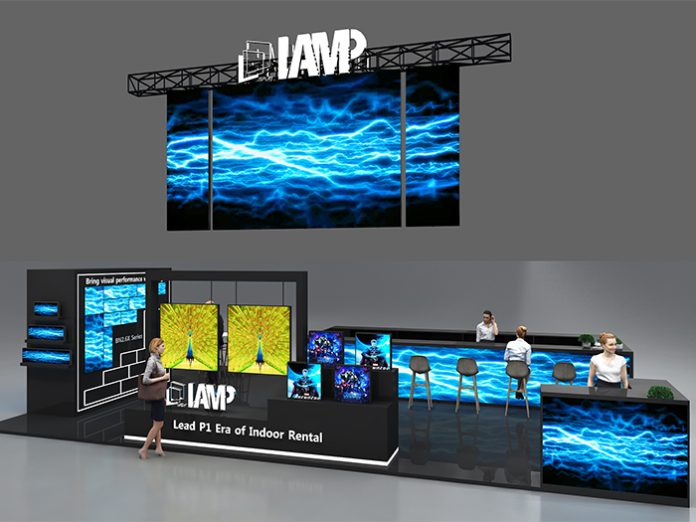 The Global Entertainment Technology Show—Prolight + Sound Frankfurt will open April 26 to 29 2022. LAMP will be showcasing the latest innovations in rental and commercial LED displays this year.
Adhering to the concept of "bringing visual performance with design", LAMP displays creative shapes and installation methods.
The hanging LED screen assembled with RS PLUS 3.9 can be a very flat 10-degree concave and convex screen that presents a great stage effect and easy to match 90-degree right angle application, such as XR display/visual shooting, etc.
The reception desk is beautified with RN2.6. RN series has won the 2021 IF Design Award and the 2021 Good Design Award for its exquisite appearance and user-friendly design.
RN offers you a clearer view of every detail through the smaller pixel pitch and the higher brightness. You can utilise RN to achieve concave and convex orientations, right-angle, cube, and column shapes to make the stage more gorgeous. RN is a flexible and creative LED display product to build an immersive scene.
Prolight will be held from April 26 to 29 at Messe Frankfurt Exhibition GmbH, you can find the LAMP booth at 12.1-D82.