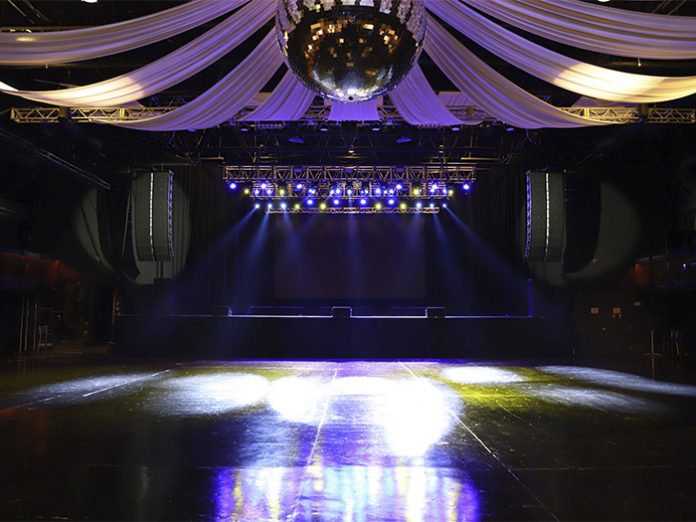 The Bomb Factory, a 4,000-plus-capacity music club in Dallas' Deep Ellum district, has recently bought a L-Acoustics K2 sound system. Originally built as an automobile assembly plant for Henry Ford over a century ago, it later housed a WWII munitions factory, from which it derives its current name.
Installed by Onstage Systems, a L-Acoustics Certified Provider for rental systems, the venue's new stereo line source array K2 rig has ten enclosures per side, with an even dozen KS28 subwoofers installed under the front of the stage. The K2 are powered by eight LA8 amplified controllers, while three LA12X amplified controllers are used to power the subs, which are arranged in three cardioid blocks of four units each to reduce stage rumble without attenuating their awesome LFE. Another LA4X amplifier is used for three ARCS Focus front-fill speakers across the front of the stage area.
"There's a significant difference between the PA system they began with and the K2 we put in," said Tyler Johnston, project manager at Onstage Systems, which also provides the club with backline, video and other key items. "The old system was decent, but this takes The Bomb Factory to an entirely new level, one that touring artists recognize.
"Rider acceptance has become a huge thing in the business, and that's something that the K2 certainly has—a fact that we at Onstage can attest to, having rented and deployed K2, K1, V-DOSC and other systems over the years," added Tyler, who worked with L-Acoustics' André Pichette on designing and tuning the new K2 system using Soundvision modelling software, so that each line array covers both the main floor and balcony levels, eliminating the need for additional fill speakers.
"And we went with the new KS28 subs because they provide the best low end on the market, which makes this venue more attractive to hip-hop and dance artists. Before, the staff had to spend time and money to move their system out of the way and bring in rental systems for many of the artists who played here. Not anymore. Everyone recognizes L-Acoustics as a benchmark for live sound quality."
Matt Raffaele, The Bomb Factory's production manager, says the difference in sound was immediate and measureable. "To be honest, our existing system was a good one, but when you frequently have to take it down and put it back in—we had to do that at least a dozen times in the last couple of years—it's impossible to keep a system properly tuned," he explained. "And I'd say ninety per cent of the time, what we were taking it down for was a K2 or a K1, because that's what this calibre of bands are renting or carrying."
Matt pointed out that, beyond the sonics of the system, its economics were equally undeniable. "Not having to pull a rig in and out certainly ends up saving the venue money over time, and this system hasn't moved an inch since it went in last October," he said.