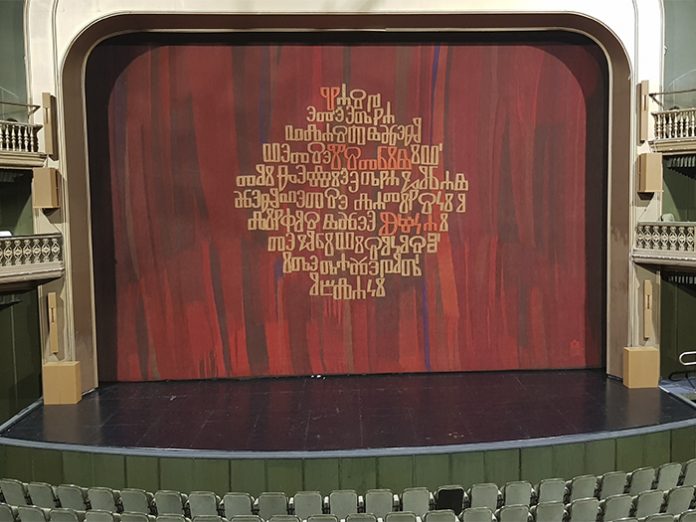 The historic Istrian People's Theatre (INK), Pula, Croatia is now hosting international music ensembles as well as ground-breaking dramatic productions, thanks to a major audio upgrade. It has recently replaced all of its sound reinforcement and monitoring systems with L-Acoustics Syva and X Series technologies, as well as LA4X amplification.
This iconic European venue has had an eventful life. Its origins lay with the much smaller Teatro Nuovo (New Theatre), built in 1854 when Pula was part of the Austrian Empire. That was replaced in 1879 by a much a grander version, which itself has stood the test of time through various governments.
In 2004 the theatre was officially renamed the Istrian People's Theatre, City Theatre Pula, and is now generally branded as 'INK' (Istarsko Narodno Kazalište). Its main auditorium has a capacity of 699, spread across the main siting area, lodges for spectators on the first and second floor and on the balcony on the third floor.
Miodrag Flego is the sound manager at the venue, and largely responsible for specifying the new L-Acoustics PA. After many years of coping with a very tired audio system that, according to Flego, was poorly specified for a theatre of INK's calibre and quality, the decision was made to invest in new audio infrastructure. The theatre turned to the L-Acoustics distributor for Croatia, Dicroic d.o.o. "We were looking for something with fantastic sound quality that would also blend in with the spectacular historic architecture," he explained. "We decided that Syva had the best of both worlds."
Syva is a colinear system that features six MF and three HF drivers loaded by DOSC waveguides, for wide coverage with extended throw. The solution at INK uses four Syva, four Syva Low, and two Syva Sub for the main stage left and right reinforcement, as well as four 5XT coaxial enclosures as left and right fills for the row of theatre boxes. All of the enclosures are custom coloured from the RAL colour matching standard to blend with the theatre's proscenium and balcony railings.
In the near future the theatre will also have L-Acoustics ARCS Wide, ARCS Focus, and X12 for its stage monitoring system, as well as ARCS Wide, ARCS Focus, and SB18 for its additional small stage.
"We had a lot of help from L-Acoustics engineers in specifying the new systems," said Miodrag. "We would not have been able to achieve such a great result without their input, or the design assistance of L-Acoustics Soundvision software. It was Soundvision that highlighted the need for the extra first level fills, which have made a big difference to the coverage for the boxes at the extreme left and right ends."
As well as a busy dramatic programme, INK has recently hosted several high-profile jazz acts since installing the new system, including Charlie Hunter & Lucy Woodward, the Mingus Big Band, and Jason Moran & The Bandwagon. "All the musicians were delighted with the sound," noted Miodrag. "They all asked about the PA, unprompted, because they were so impressed. That tells me we've got it right."
INK's history is one of constant reinvention and cultural commentary through over 160 years of social and political change. Thankfully, the theatre continues to look forward to a bright future of presenting the best that international and local creative and dramatic arts have to offer.