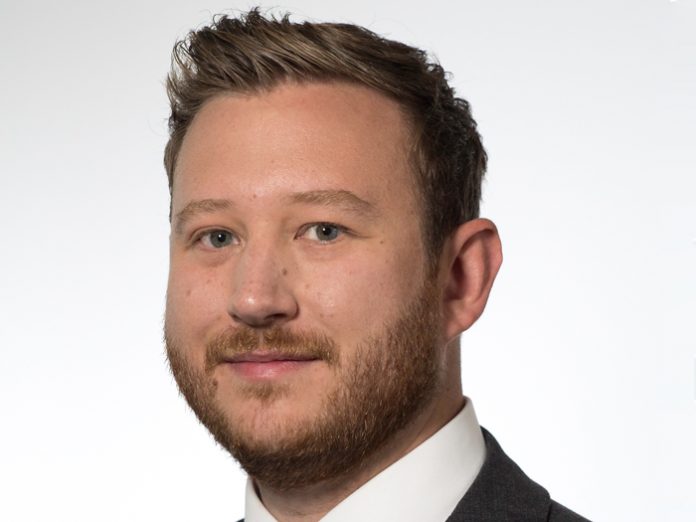 For 35 years, L-Acoustics has provided the pro audio industry with premium solutions for live events worldwide. L-Acoustics Creations, a new division of the company, brings this concert-grade technology to sound spaces in private residential, cultural, and marine AV environments. The appointment of Nick Fichte to the role of Business Manager, L-Acoustics Creations, completes the existing new business team and positions the division to make headway in key installation markets, leveraging the relationships and knowledge that Nick has forged in his 15-year career in the AV industry.
Nick first stepped into the AV industry when he was still a student, applying to work for custom installer, Audio Vision. He was offered the position and boarded a flight to Turkey the following day to assist on technology integration for one of the world's largest superyachts. This experience cemented a vocation and led to his career progressing at Audio Vision where he became Store Manager of one of their Bang & Olufsen dealerships. Nick later held sales roles at London-based custom installers Olive Audio Visual and Inspired Dwellings, then, prior to joining L-Acoustics, Crestron.
At Crestron, Nick began as Residential Business Development Manager, working closely with architects, interior designers, and property developers to deliver professional development and solution-based designs. More recently, for the past four years, Nick has acted as Regional Sales Manager, Residential, interfacing as a trusted counterpart with many of the company's leading dealers in the residential Crestron Residential reseller network.
Nick expressed: "I am extremely excited to join such a world-renowned professional audio manufacturer to drive growth as we enter the residential and marine AV markets. With unique solutions designed for the most exclusive homes and yachts, this is going to be a great journey." He adds, "Although confinement and social distancing have impacted our dealings at this time, I welcome the opportunity to connect remotely during the coming weeks and lay the groundwork for doing business together in the future."
"We are very pleased to have Nick on board," commented Christian Heil, President and Founder of L-Acoustics. "L-Acoustics Creations brings a new way to experience music and home entertainment to market. It requires rethinking current approaches which in turn requires close collaboration with integrators and end users. Nick's proven ability to liaise with key players and stakeholders in the AV industry and cultivate mutually beneficial relationships will be key to our success."
Nick joins the current dedicated L-Acoustics Creations team, led by L-Acoustics President Christian Heil, and comprised of:
– Paul Keating, Director of Corporate and Private Relationships for L-Acoustics Creations and Managing Director of DeltaLive Ltd., the international distributor for L-Acoustics Creations;
– Julie Blore-Bizot, Director of Brand & Communications, L-Acoustics Creations;
– Kevin Groom, Application Engineer;
– Emma Pettersson, Project Manager.
L-Acoustics Creations is further supported by teams and functions throughout the L-Acoustics organization. L-Acoustics Creations main office and Sound Art Gallery showcasing Island, Ocean, and Bubbles created in the BluSpace4 standard are located in Highgate, London, UK.