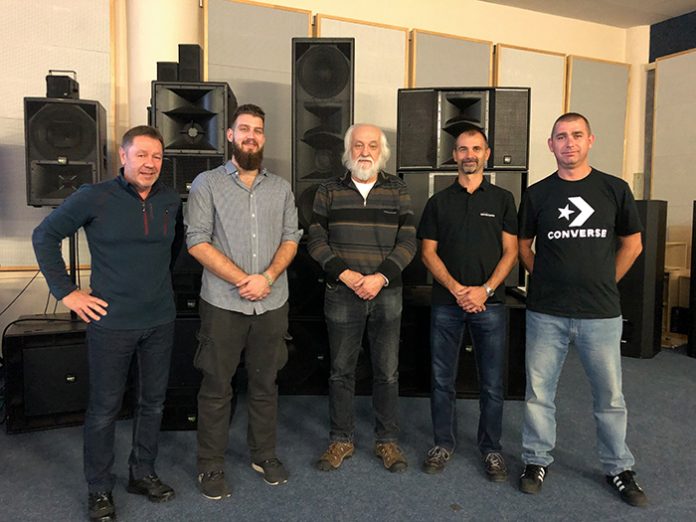 KV2 Audio continues to reinforce its presence in Central Europe with the appointment of Megatone as the brand's exclusive distributor in Hungary. Based just outside the Hungarian capital of Budapest, Megatone is one of the country's largest full-service production companies supplying a wide range of markets from event production to broadcast, to corporate audiovisual and much more.
Alongside this, Megatone also operates a thriving installation wing, which handles audiovisual installs from the initial project planning, to design, install and service. There is also a specialist lighting division and finally a distribution operation.
According to KV2's Sales Director for EMEA & Latin America, Alessandro Pagliani, Megatone was a natural choice. "Megatone has been working with our products for several years in the capacity of a main professional installer and dealer. Most of the recent installations in Hungary – such as the Opera Café in Budapest and the Turay Ida Theatre as well as several major hotels – have been Megatone projects. As we continue to raise our profile in Europe and KV2 products are being used in more and more high-level installations, it's a logical step for us to raise the quality of our partners.
"We are already working with Megatone on a number of very interesting new projects, both in the fixed installation sector as well on projects that will enhance our presence in the live sound market – there several rental companies in Hungary with VHD 2.0 systems and others with ES and EX Series, all of which need to be serviced by a high profile and professional partner such as the Megatone group is today," continued Alessandro. "I am pleased that we have taken our relationship with Megatone to the next level in making them our official distributor in Hungary."