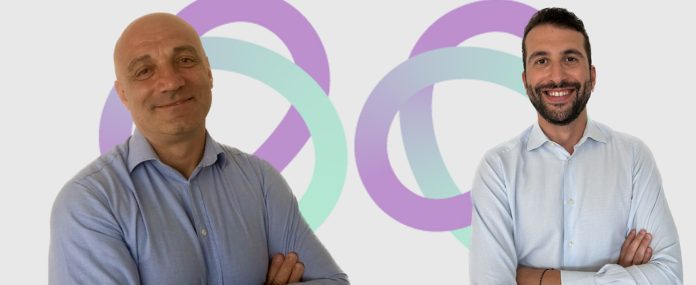 Kramer, leading audio-visual experience company, has announced the appointment of two highly experienced area sales managers in Italy.
In doing so, it added to its continued focus on customer experience with dedicated Kramer expertise and supporting the company's ambitious growth strategy in Europe. 
With responsibilities for Italy's northwestern territory, Giancarlo Aletti brings an enormous wealth of Pro AV industry experience and knowledge to his role.
Working across most audio-video sectors, his previous success and 30 years of experience include key positions with large ProAV brands and European-wide remits. 
Giancarlo's broad, cross-market experience will enable Kramer to benefit from his knowledge in an important region of economic activity in Italy. Indeed, the northwest sector of the country generates nearly 40% of the overall GDP of Italy with its thriving business community. 
"Northwest Italy is the business heartbeat of the country, and I very much look forward to driving Kramer's success in a region of enormous potential," He said.
"With one of the largest solution portfolios in the market, including exciting 'firsts' in networked AV, Kramer has solutions for every vertical market and we look forward to taking business further, together." 
Davide De Letteriis joins Kramer Italy with over 16 years of experience in Business and Education AV solutions.
Responsible for the Northeastern region of Italy, Davide is passionate about his new role and the challenges ahead: "I am delighted to have joined Kramer at a time of exciting development – both for the company and for the industry.
"The area of Northeast Italy is wide and somewhat fragmented and I am welcoming the challenge of seeing the area's business working to its full potential with exciting new AVoIP solutions that will benefit our customers in all markets." 
The two Area Sales Manager appointments will extend and solidify relationships with Kramer's new and existing partners, identifying new sales and opportunities across all market verticals, generating new leads and converting sales, while driving greater understanding and awareness of Kramer's innovative and highly advanced range of multi-award-winning engagement technology and software solutions. 
Both Giancarlo and Davide will report to Emiliano Faccioli, Country Manager for Kramer Italy, who predicts continued momentum in Kramer's growth across the region.
According to forecasts, the global AV-over-IP market size was valued at $4782.49 million in 2022 rising to $76850.48 million by 2028*, presenting significant opportunities for Kramer and its partners. 
These statistics, plus Kramer's ongoing investment in its teams and resources, bode well for Emiliano's vision of the future: "In Giancarlo and Davide, we have two highly experienced, driven individuals who fully understand the Kramer brand, its technology and its markets.
"Working in two of our primary territories, they will utilise their considerable local knowledge to serve our established customers as well as bring new business. The increased adoption of AvoIP solutions opens up many opportunities and we are confident that we have two excellent appointments who can open these doors.
"I am delighted to have them join the Kramer Italy team and look forward to continued success together." 
Used and trusted by organisations around the world, and across a growing number of market verticals – from corporate buildings to university campuses, and even fishing vessels – Kramer has become a leading brand of choice in providing high quality, secure and reliable capture, management and distribution of audio and video signals over an IP network, whether in single or multiple locations anywhere on the planet.  
Kramer customers now have a full suite of AVoIP solutions, suitable for projects of any size and scale, including AV Streamers, Audio Over IP, Network Switches, and Management Software. 
This includes the readily available lineup of KDS-7 products, plus the new (available from October) state-of-the-art KDS-100. Launched at InfoComm 2023, the KDS-100 boasts exceptional scalability and offers a 4K60 AVoIP streaming solution based on open standards.