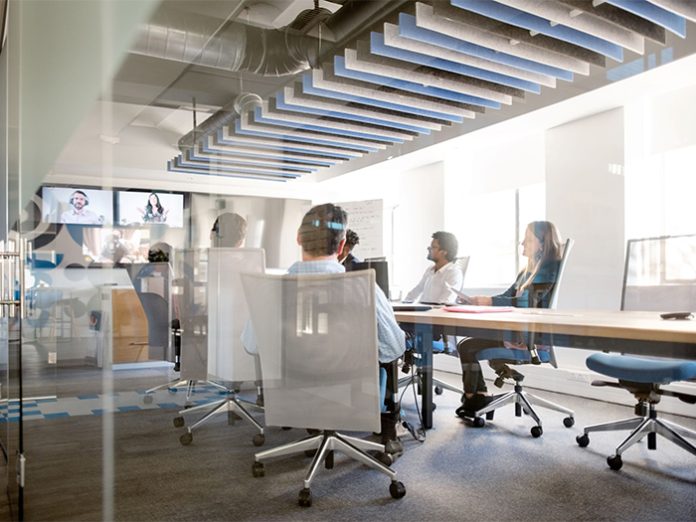 Kinly has announced its official entry into the DACH market, with the opening of two new offices in Germany and Switzerland.
Part of Kinly's Global Services proposition – borne out of a deep commitment to deliver high quality, globally consistent services and 24/7 support to customers with a local and international presence – the latest expansion increases Kinly's office numbers to 20, across 12 countries, with operations being established in Zurich, Frankfurt and Berlin.
Harnessing more than 20+ years of specialist AV and video collaboration experience, Kinly works with more 2,500 customers (including many Fortune 500 companies) and is backed by an award-winning team of more than 1,200 employees across EMEA, Americas and APAC.
Extending Kinly's 'global reach with a localised approach' strategy, the new team will now look to seize new opportunities and add new levels of value to the growing DACH market, by delivering fully tailored solutions and support, from design to delivery, to services and back.
Aligned with Kinly's wider global operations, target market will include local corporates, public sector and global enterprise.
Kinly's go-to-market strategy in the DACH region will include targeting new customers, while extending its support for existing international customers with a presence in Germany and Switzerland, helping to meet their ever-evolving, and often highly complex, AV and UCC integration needs and requirements.
Kinly prides itself on offering customers an entirely independent approach to technology, with the company establishing closely aligned and enviable strategic relationships with many of the world's leading vendors. Kinly's teams in Germany and Switzerland will be able to support every part of the process ensuring a lasting harmony between the solutions it provides and the people who use them.
Tom Martin, CEO at Kinly commented: "The DACH region is a thriving and growing market, and one which we have been looking to enter for some time.
"As times change, many businesses are looking to deploy or evolve the way they operate. AV/ UC, meeting and collaboration technology requires a specialist skillset. Kinly's approach is anchored in customer success. Instead of starting with technology, we cooperate to examine your needs, wants, and spaces before we design a solution. Organisations in Germany and Switzerland are looking for the same elevated level of service we offer in our other global locations, and Kinly will be on hand to deliver."
Jody Moffat, head of global services at Kinly, added: "We're delighted to extend our reach into the DACH market to further support our enterprise clients' needs. Customers want a truly global service that is operationally and commercially consistent, and our expansion into Germany and Switzerland further enhances our offering. We remain committed to providing customers with an exceptional service and look forward to continuing building our global capabilities."