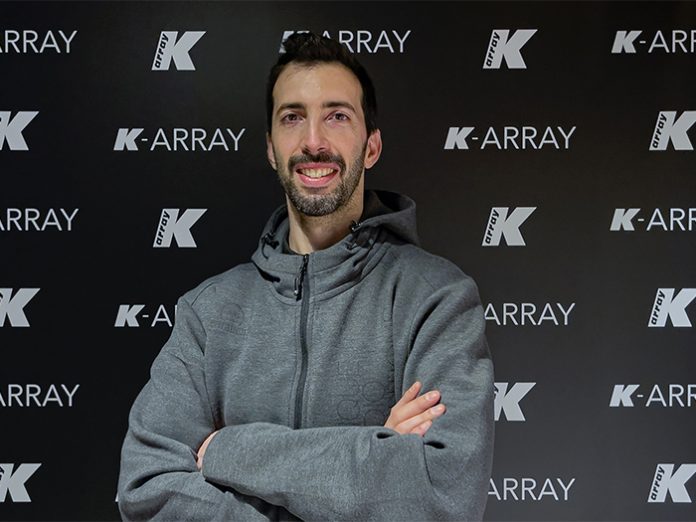 K-array promotes Daniele Mochi to Customer Support Director.
Mochi joined K-array in 2013 after an Engineer's Degree in Physics with a great passion for music; he plays drums as a hobby and has gone on to be the spokesperson of K-array for almost 9 years having developed the successful K-academy to where it is today. Mochi leads the training program online and offline at the company Headquarters in Mugello and around the world with K-array's partners.
Mochi has also designed some of the most challenging projects by assisting clients with their unique system designs for many applications from the USA to China.
Mochi commented: "I've always enjoyed sharing knowledge, experiences and ideas with our clients. Now I'm honored to bring this relationship to the next level! I'm ready to put my efforts, experience and ideas to this new professional challenge".