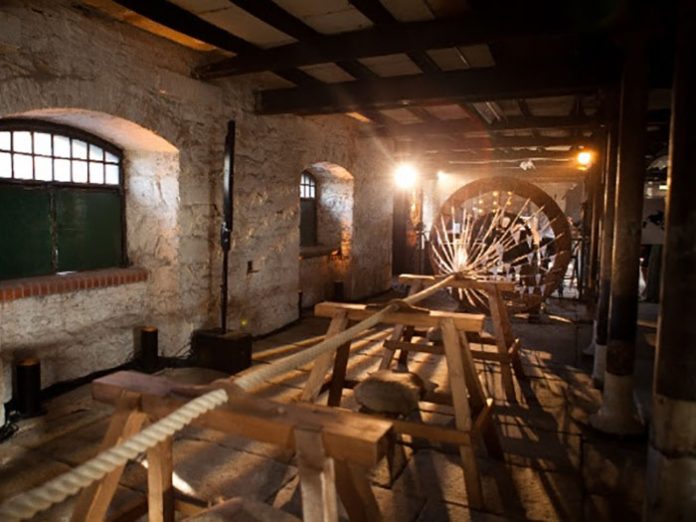 For the past 50 years, Plymouth-based Princess Yachts has been building motor cruisers which epitomise the last word in luxury, gracing all the world's most exclusive marinas. The company recently hosted a dinner for its international dealers, where a K-array KR102 system helped event production company SXS Events ensure that the quality of the evening's entertainment matched that of the Princess vessels.
SXS works closely with pro audio equipment supplier LMC Audio, whose service goes much further than just supplying equipment, as SXS founder and director Johnny Palmer explained: "We work with very high level clients with demanding expectations. Far from being just a 'box shifter', LMC is key in helping us to deliver the necessary high level of service. The company's London sales manager JP Cavaco is almost like another member of the SXS team – offering proactive support, acting almost as equipment consultant and a second set of eyes and ears."
SXS regularly stages premium events that demand excellent sound, but where the client often doesn't want to see the equipment. Distributed in the UK by 2B Heard, the K-array KR102 is designed to satisfy this increasing requirement.
"A primary benefit of the KR102 is that it is aesthetically very discreet, but it sounds great and is very versatile," said Johnny. "It caters a for wide range of events without being visually distracting. In addition, the fact that it's very fast to deploy and take down, it has a tiny footprint and takes up minimal transport space is great. The integration and onboard DSP is also very useful. We often use the internal mixing and phantom power at events when it's impossible to deploy a lot of equipment, like an external mixer."
SXS invested in a KR102 from LMC in August 2015, with one of its first deployments being at the international dinner for Princess Yachts. It took place in the historic Ropery at Devonport Dockyard – a long, narrow 17th century building which scored highly on atmosphere, but not acoustic friendliness. The event was divided into several areas, with the KR102 used in the area for the event's reception.
"You've got to apply the right system to the right application – get it wrong and the event just doesn't work," said Johnny. "I like the way the sound of the KR102 propagates, it's very immersive with a uniform frequency response. It's also great for vocal throw. The KR102 was ideal for high end set pieces in the reception area. Aimed across the Ropery it delivered great sound quality and coverage from a very discreet system."
Johnny and his team also used the KR102's onboard processing to assist with the overall sound of the event. "It was a complex, multi zone system which we set up using 16 matrixes. There were speeches from multiple places, a DJ, background music… we time aligned everything to ensure uniform sound quality at all times in all areas of the event," he said.
"Most of our clients have been using us long-term and they trust us to always deliver a great sonic solution. I believe in using the right tools for the right job – whether it's a 'big name' on the box is irrelevant. We have used the KR102 on a number of events and it has been very successful."
"We are working closely with 2B Heard to raise the profile of K-array loudspeakers in the UK market. The technology within their portable systems really makes it possible to have virtually 'invisible sound'," said Louisa Woodford, Marketing & PR at LMC Audio. "The KR102 is ideal for companies like SXS who work with very high profile clients, where events demand high aesthetic and audio values, but prominent 'black boxes' are unacceptable."