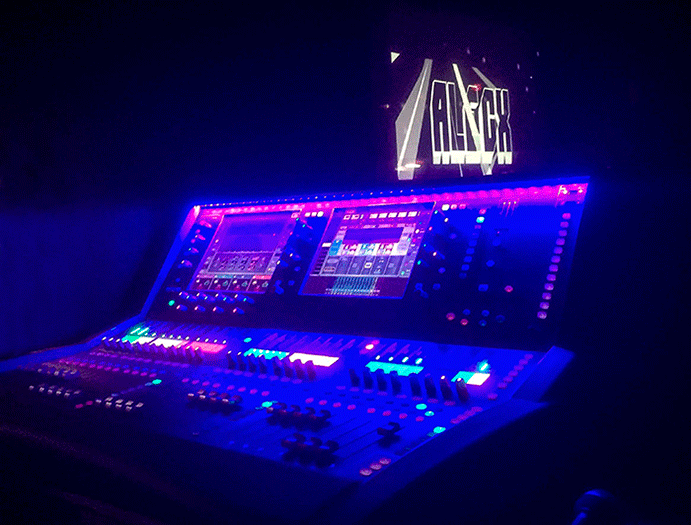 A prominent live music venue in Japan has upgraded its FOH system and installed Allen & Heath's dLive digital mixing system. Situated in Matsumoto City, Livehouse ALECX selected a DM48 MixRack with dLive D5000 Control Surface.
Opened in 2002, the Livehouse hosts a variety of local musicians and touring major artists. The venue is committed to providing top quality sound and lighting equipment, and the incumbent console needed upgrading.
The dLive system is equipped with a Dante network card, enabling the system to provide recording facilities as well as live sound reinforcement. To enhance their system, the venue plans to purchase a ME personal monitoring system to manage the artists' monitoring requirements.
Chief Engineer, Mr. Takuya Kitamura commented: "The fresh looks of the S5000 surface, combined with the more powerful, higher resolution sound quality of the system made it the perfect choice for Livehouse. As soon as dLive was installed, the system outshone the venue's previous console. dLive is also very flexible, providing recording options, and easily expandable and future proof as the business grows."