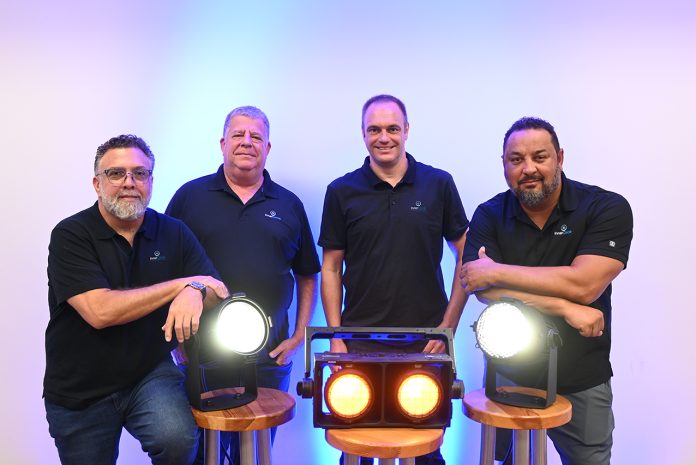 Germany-based ROXX Lighting has announced a partnership with distributors Inner Circle Distribution (ICD), a collaboration which marks a significant milestone for both companies in the lighting industry.
Founded in 2019 by Daniel Garcia, Michael Herweg, and Thorsten Sattler, ROXX combines the concentrated knowledge and many years of experience of its three founders, who have been leaving their mark in the event and lighting industry for many years.
As the exclusive distributor for ROXX in the USA, ICD assumes the responsibility of sales, distribution, and support of the complete range of lighting products across its extensive network of dealers.
This strategic partnership will enable ICD to provide its customers with unparalleled access to ROXX's portfolio of lighting solutions, ensuring enhanced options for their projects.
Thorsten Sattler, Partner and Director of Sales at ROXX, said: "With their extensive knowledge and experience in the lighting industry, ICD has consistently demonstrated a strong commitment to providing its customers with top-of-the-line lighting solutions.  We are thrilled to appoint Inner Circle Distribution as our exclusive distributor."
Ole Kaack, Inner Circle Distribution CEO, added: "By joining forces with ROXX, ICD fortifies its position as a premier distributor, offering an even wider selection of high-quality products to its esteemed clientele.
"ROXX's commitment to innovation and excellence perfectly aligns with ICD's vision of providing customers with the best lighting solutions in the market. This partnership will allow us to expand our product offerings and provide customers with access to our exceptional range of lighting fixtures."
The collaboration between ICD's extensive distribution network and innovative brand offerings, along with ROXX's cutting-edge products, like the popular SHOW Series or the new Cluster S2 fixture, will empower lighting designers to explore new creative possibilities in both horizontal and vertical configurations, opening unparalleled choices and flexibility for their projects, always in an IP65 rating or higher.