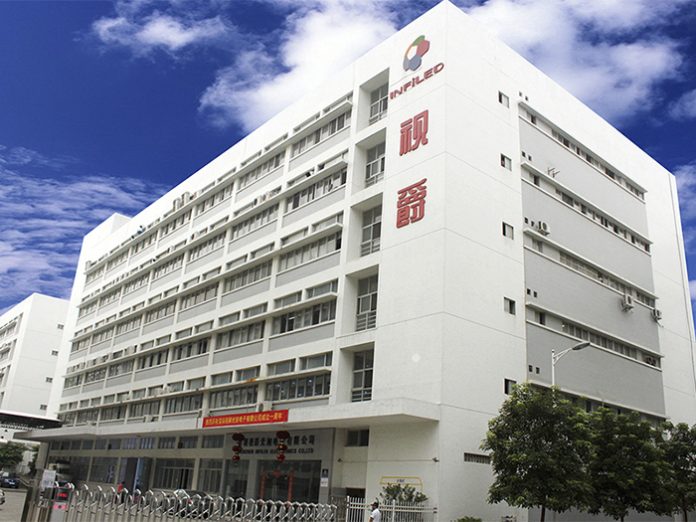 INFiLED, leading global manufacturer of LED displays, maintains its position in Top 5 global ranking of Chinese LED manufacturers and puts the focus on the Fixed Installation market across EMEA a step forward on top of its successful long-term trajectory within the Rental vertical market.
Since 2019, following a bold expansion strategy, INFiLED has added into its portfolio 2 top-notch LED product lines with unique features dedicated to the Fixed Installation market. The WP series an ultra-thin LED solution suitable for indoor installations and the MV series a light-weight yet robust LED screen designed for outdoor installations. These products come as additions to an existing wide portfolio of LED product solutions for various verticals.
With reference to the Fixed Installation market, INFiLED operates with a broad EMEA Sales Network aiming to better serve its customers across the region. During the last year, the company has officially opened offices in the Netherlands, Spain, Germany, France, and Dubai. The above network is fully operative and focuses to sell INFiLED LED products across Europe., Middle East and Africa.
INFiLED EM International, a company not owned by SHENZHEN INFiLED ELECTRONICS, is the exclusive distributor in the UK, and is responsible for the sales and service of fixed installation LED products within the UK. In addition, INFiLED recently signed distribution agreements across EMEA with Exertis Group and LANG AG for the WP series.
Regarding the Rental market the company still invests heavily in new technologies, operates, and sells to customers worldwide exclusively through the Global Headquarters based in Shenzhen, China.
Furthermore, INFiLED has set up a new Showroom in Barcelona, covering a total area of 500 sqm. This ambitious project was delayed due to the Covid-19 unprecedented lockdown crisis, is estimated to be finalized by August 2020 and the company will be able to receive visitors as of September 2020.
The company expects to continue expanding its Sales Network and Service facilities progressively during the upcoming months.