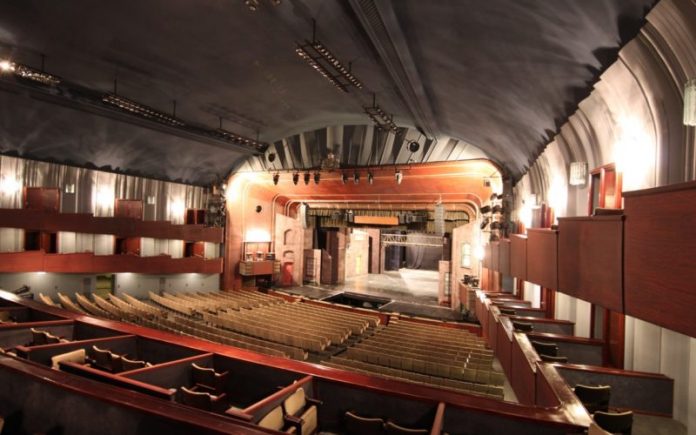 Many historic opera houses have, in more recent times, begun staging a wider variety of performances. This often needs the installation of modern sound reinforcement systems to ensure that every type of production sounds its best. An example is the Erkel Theatre in the Hungarian capital Budapest which has recently installed a state-of-the-art Yamaha and Nexo system.
The Erkel Theatre opened in December 1911, and has been Hungary's largest auditorium since its opening. With an audience capacity of 1,819, it has been regularly redeveloped over the years and has been the Hungarian State Opera's second performance venue since 1951. Although it had a small sound reinforcement system, the recent decision to stage musicals and other live music performances meant that a more modern solution was needed.
The new system was specified and installed by leading Hungarian installer Lisys-Project Kft. Audio is mixed on Yamaha CL5 and CL3 digital consoles with Rio3224-D and Rio1608-D i/o units routed to a Nexo STM series PA system comprising 20 STM M28 omnipurpose modules, two STM B112 bass modules and six STM S118 sub modules with four PS15 and four PS8 fills, all driven by NXAMP powered controllers with Dante cards.
"Yamaha professional audio products are renowned as the most reliable in the business," says Ferenc Molnár of Lisys-Project. "The CL series consoles are very user-friendly, engineers really like the way that they operate while the combination of Yamaha and Nexo delivers excellent sound and coverage. With the STM system the SPL levels are much higher and the coverage is significantly better."
The new system also allows Erkel Theatre's technical team to be more versatile. The first production to use the new system was Billy Elliot the Musical, which saw both CL consoles and one of the R-series i/o units located in the control room with more R-series units in the orchestra pit and amp rooms. In contrast, for a recent concert, the CLs were in their traditional Front of House and monitor positions with the R-series units on stage. "The Erkel Theatre now has one of the biggest Yamaha/Nexo systems in Hungary and the technical team is very happy," says Ferenc. "From being principally an opera house, the theatre can now host a range of productions which will appeal to a much wider audience."
https://www.yamahaproaudio.com/