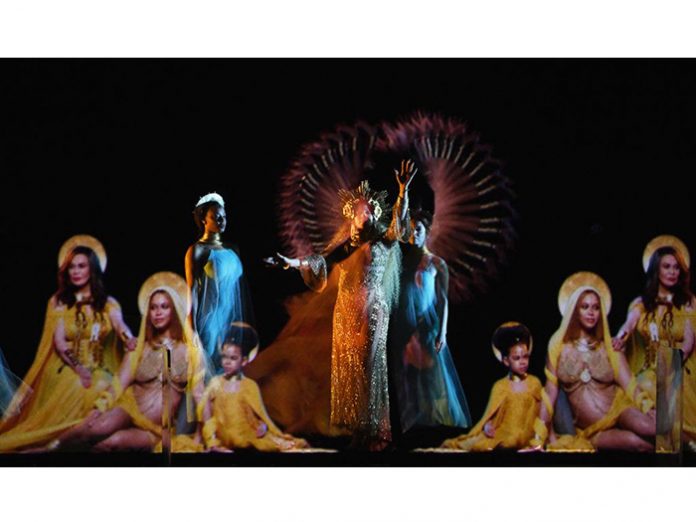 Holotronica, owner of Holo-Gauze, the world-renowned 3D display solution for large hologram effects, has announced Gerriets GmbH as its exclusive European Sales Partner. The German company will distribute Holo-Gauze in the UK, Europe and Russia and featured the system on its stand at Prolight and Sound in Frankfurt from 4-6th April.
Holo-Gauze is a patented screen technology originally developed for Holotronica live shows, and is ideal for large-scale holographic effects in theatre, concerts, TV, trade shows and museums. Holo-Gauze screens are combined with a high-powered 3D video projectors, and the system is scalable to any size.
"Gerriets is enthusiastic about this partnership with Holotronica for Holo-Gauze and is looking forward to a great future for this product," comments Andreas Gause, director for marketing and key account management at Gerriets.
"We're absolutely delighted to be partnering with Gerriets and look forward to seeing Holo-Gauze being used in even more countries and for even more fantastic events and broadcasts," says Holo-Gauze inventor and Holotronica owner/CEO Stuart Warren-Hill. "Holo-Gauze is ideal for live events, allowing live performers to be situated behind our near-invisible gauze while visually stunning holographic effects appear to float in front of them. Holo-Gauze makes the seemingly impossible possible."
Holo-Gauze was recently instrumental in realising Beyoncé's holographically-enhanced performance during this year's GRAMMY Awards. The artist's near-15-minute extravaganza included content created by Beyoncé's own Parkwood Entertainment management company, with a huge, highly transparent and reflective 40′ x 22′ Holo-Gauze screen helping to deliver the holographic magic.
Launched to market in the autumn of 2014, Holo-Gauze immediately received global praise for enabling the creation of the world's biggest, brightest, highest-resolution indoor hologram effect during superstar DJ Eric Prydz's EPIC 3.0 show at Madison Square Garden. The performance utilised a 20x 5metre Holo-Gauze screen displaying huge hologram effects, including a giant helix, huge speaking head, and numerous rotating particle effects.
Holo-Gauze also added theatre to the finale of Lady Gaga's Bowie tribute performance at last year's GRAMMY's and augmented Australia's appearance in the Eurovision semi finals. And in 2015 Holo-Gauze featured on both Channel 4's Gadget Man and Channel 5's Gadget Show, as well as producing visuals for the story of Einstein's Theory of Relativity at May's World Science Festival in NYC, and the Manchester International Festival run of Damon Albarn's musical reworking of Alice's Adventure's in Wonderland, wonder.land.