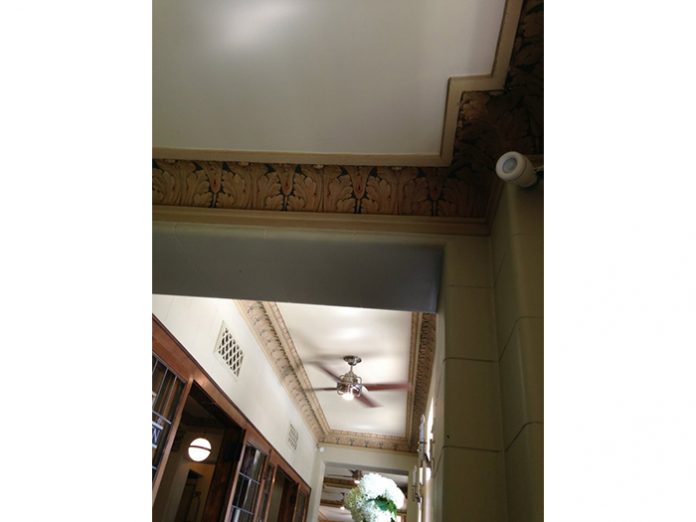 The Plaza Hotel has been a fixture on Milwaukee's Lower East Side since the Roaring Twenties. The property's historic architecture is actually what attracted the family who owns it today to purchase it in 1984.
Designed by architect George W. Adams and originally constructed as two buildings in 1925, the four-story Plaza is identifiable by its red brick exterior with stone trimmings. With a distinct Art Deco style, the building has been thoughtfully renovated over the years to restore many of the stunning original architectural details while including modern amenities and latest technology to meet travellers' demand. One of these renovations was a recent upgrade to the hotel's audio system.
Brady Garrison, Chief Systems Integrator at Milwaukee-based Sven Pro Sound was tasked to find a sound system that nearly or fully disappeared in the architecture of the building for not only background but foreground music.
K-array surface-mount loudspeakers were the only option as the ceiling and walls are both made of solid concrete. The other bids from competitors consisted of standard rectangle-sized loudspeakers that were large, planter loudspeakers to be installed with plants, which were deemed unsatisfactory since the hotel wanted a solution that was elegant and sleek if seen.
"K-array was the only brand that made a product small enough to hide in the hidden crevices of the architecture but also have the ability to output higher sound pressure levels if needed," Brady explained. "Wiring and distribution was easier because their products also have an option to use a 32 ohm rating per speaker, which eliminated the need for a 70V system."
A total of 16 compact KT2 loudspeakers were hidden in vents and corners throughout all the public spaces of the hotel. A KU36 subwoofer was added for the café, an area with consistently bass-heavy music. The loudspeakers are powered by two KA10-10 four-channel amplifiers, allowing room for the addition of KU36 subwoofers in every zone, not just the cafe.