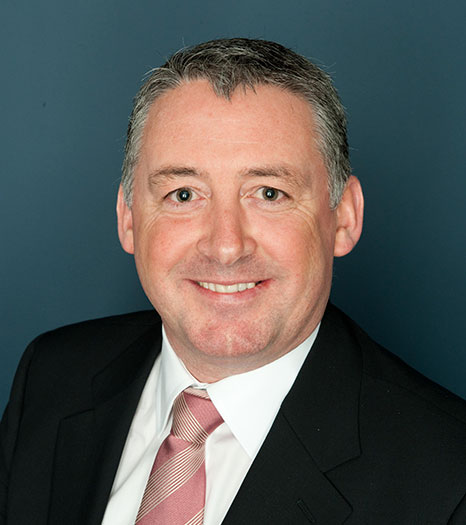 Harman Professional Solutions Division today announced the leadership team for its Enterprise strategic business unit's (SBU) customer solutions units (CSUs). The Enterprise SBU is made up of three CSUs: Hospitality, led by David McKinney; Large Venue, led by Jaime Albors; and Government, Education and Corporate, led by Kevin Bowyer. David, Jaime and Kevin will move into their new roles on 1 October 2015.
"Our new Professional Solutions structure positions us well to meet our customers' specific needs" said Kevin Morrison, Enterprise SBU leader. "David, Jaime and Kevin are excellent leaders, and I'm confident they will be able to leverage our complete portfolio of audio, video, lighting and control products to deliver connected solutions for these vertical markets."
David McKinney is currently the Vice President and General Manager of the Mixing SBU and will be relocating to Northridge, CA from the UK to assume his new role. David has served in a number of leadership roles at Harman. He was the Asia RSO Sales Director; he established the Professional Solutions Division's operation in India, incorporating the India Development Center and launching a sales distribution structure that sells to more than 60 partners across India; and he was the divisional leader in China, where he led the sales efforts across China and established new vertical markets.
Jaime Albors currently leads all North America sales for Harman's audio and lighting brands as well as its customer care team. Jaime was previously Senior Director, global sales operations, tasked with immediate oversight of the Harman global sales offices' operational activities. Jaime has also served in sales leadership roles within HARMAN's microphones and signal processing SBUs. Prior to that, Jaime held the position of Director, sales, intercontinental region, where he headed operations of Harman's San Juan, Puerto Rico sales office.
Kevin Bowyer currently leads North America Sales for the Video and Control SBU with a track record of achievement for double digit growth and exceeding his sales targets with his teams in the past five years. Kevin brings a wealth of global sales leadership experience to his new role. In addition to his leadership roles with AMX and Harman, Kevin was CEO of Sendio, Senior Vice President of Sales for Sendio, President of Cogent Global Services, President of Mitel Networks and President of global enterprise professional services with Nortel.