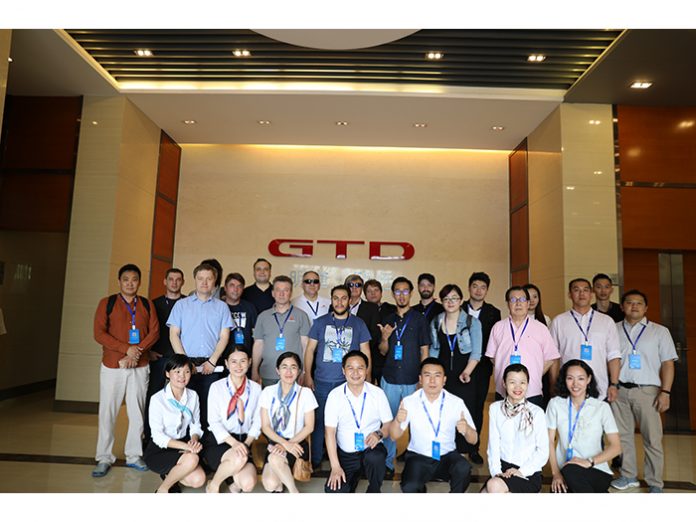 GTD Global Strategic Partners Conference was held on 7 May 2018 at Crown Plaza. Guests from all over the world and GTD leaders participated in this event.
Liu Yunhui, President of GTD opened the conference by a speech. He summarised GTD's achievements since its foundation and explained the reasons for the company's success.
He said: "GTD's achievement cannot be made without support from our partners and hardworking of our management team members and our staff." When talking about GTD's international development, he mentioned: "GTD has established some brand awareness in the international market by attending exhibitions and making an advertisement, however, we know that we still have a long way to go in terms with sales growth and brand building." He expressed his expectation to work closely with partners to develop together with their local market and was confident that it will be a win-win cooperation.
Following his speech, Wang Zhisong, Director of GTD Professional Lighting R&D Center, presented the new features of GTD's lasted products including 1400 II Profile, 440N BSW, LM660 II Profile, LMZ2019 and 371 II Beam.
Allen, Vice General Manager of Global Sales Department, then gave an introduction of GTD and explained GTD Blue Ocean strategy and distribution policy.
Later on, during the product testing round, most guests showed special interest in GTD's LED products and gave their "LIKE" sticker to LMZ2019 and GTD-1506. The conference ended in casual chatting and socializing with cocktail and snacks in a joyful and pleasant atmosphere.