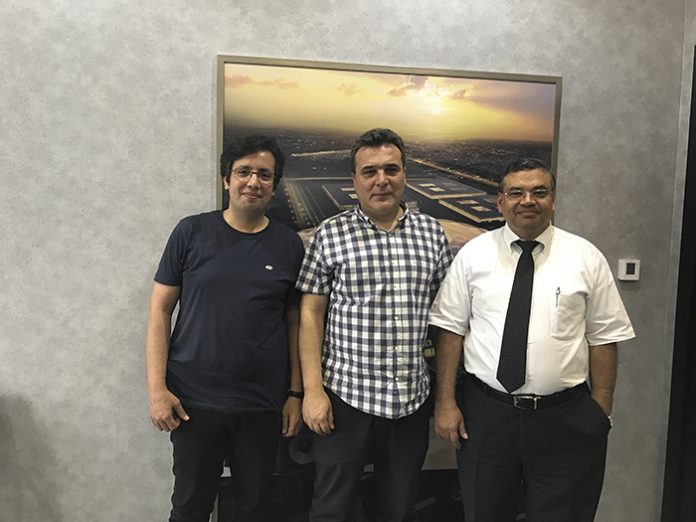 GSL Professional – Projects & Entertainment is dedicated to provide high level technical, marketing, service and sales support across its vertical markets, including hospitality, house of worship, theme parks, transportation, education, stadia and arena, recording and broadcast, tour sound and portable PA. In order to aide this intention, it recently expanded our premises to house the service centre and training facility – for training and demonstrations, along with the pre-existing Head office and showroom on 6 Airport Road, Al Garhoud, Dubai, UAE.
With a growing portfolio of brands, the company recognises the need to educate and support its clients to stay abreast with the latest in technology which it offers. It also want to provide customers with ease of access, in terms of location, for getting in-warranty and out of warranty products serviced. Hence, GSL decided to relocate the service centre, previously located in Al Awir and inaugurate a training facility.
GSL Professional recently hosted the first BSS Training for 2017, instructed by Georgi Hristov, Technical Manager, GSL Professional – Projects. The training had attendees from across the GCC present for the Certificate Course. The syllabus included Audio Architect 100, BSS 101 and BSS 201. BSS is a Harman brand for audio signal processing that provides the flexibility for both small and large venues. It has still unmatched audio quality and exceptional reliability. We will take you through the software that allows you to design and control a full system solution.
"The trainees were curious and had a lot of questions. Overall it was a good training," said Georgi. "We want to provide our clients with the best in technology, support and education and as part of the support which we offer, we will be hosting other such relevant training shortly."
We have a full calendar of events planned for the training space including 'Listen! with GSL Professional'; 'Fundamentals of Sound'; 'Studer Open Day'; an Intellivox training and a training on cinema sound