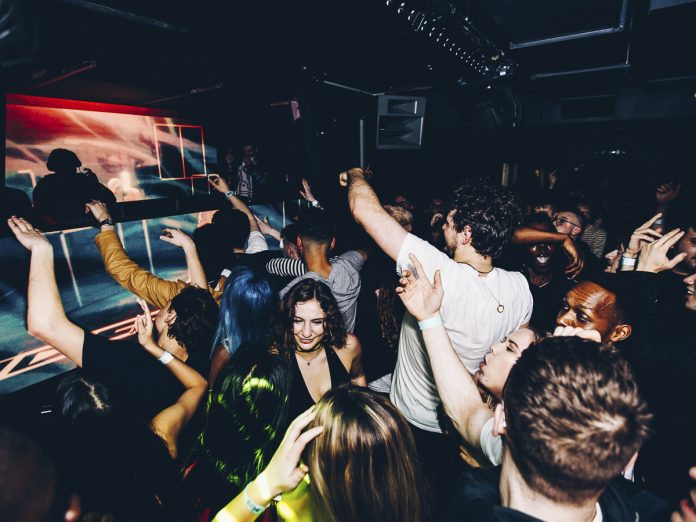 Room 2 – Glasgow's newest events space – is embracing the city's rich and diverse creative culture with a forward-thinking approach to sound. The basement venue, which is located right in the heart of Scotland's largest city, is home to a cutting-edge Funktion-One sound system. Supplied and installed by Steedsy Audio, the system has been tuned by John Newsham – co-founder of the world-renowned loudspeaker manufacturer.
"We intend to utilise Room 2 outside of the nightclub sphere," said owner Dario Bernardi. "It's a venue which has the capability to host everything from concerts and club nights to daytime events and is suited to being used as an arts space.
"We use Funktion-One across all of our venues. Of course, the sound quality comes first – with the right tuning and amps it's unrivalled in a club setting as far as we're concerned. When we first experienced the systems, we knew that this is the level we're striving for and made Funktion-One a staple at each of our venues ever since."
The system comprises a four-point dancefloor configuration of Funktion-One Evo 6SH mid-high speakers, together with 2 F124 and 2 F215 Mk2 bass enclosures. 5 F101 compact speakers have been deployed around the peripheral zones to ensure even coverage throughout the space and 2 Res 1.5s provide DJ monitoring in the booth.
Power comes from 2FFA 8004s (first UK install), 2 FFA 6004s, 2 FFA-10000, while control is handled by 2 NST Audio D48s.
Before Room 2 opened, John and Funktion-One design engineer Mike Igglesden travelled to Glasgow, spending a day fine-tuning the system.
John said: "Steedsy's install in this room was good fun to tune. The four-point dancefloor system is extremely immersive and the F124s are just totally physical."
Dario added: "It was an honour to have the man behind it all go out his way to make sure this system was set up to his exacting standards. The fact Funktion-One took the installation as seriously as we are taking opening the venue means a lot and really backs up our faith in the brand over the years."
Steedsy said: "Dario has been working with us for the last 10 years in all his clubs in the west of Scotland – La Cheetah Glasgow, Faction Paisley and now Room 2. He understands and appreciates the Funktion-One approach and pays a lot of attention to making sure the sound is of the highest standard."
Since opening, Room 2 has welcomed a host of underground DJs and artists, including Optimo's JD Twitch, Ribeka & Sofay, and Moodymann. The reaction has been very positive explained Dario: "Everyone we've spoken to has been thankful for a new space in town, especially one so close to the city centre. The reaction towards the system from both artists and the crowds have been the same across the board, people are impressed and that's what we expected of it so we couldn't be happier."