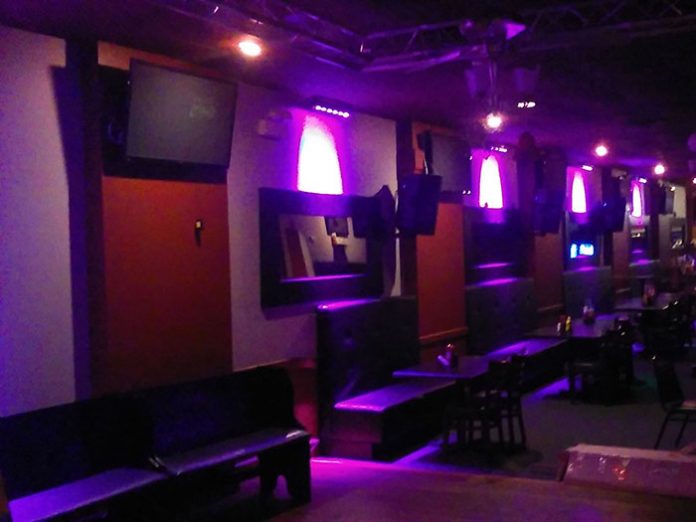 Adam Shorter thought he needed a few speakers for his new Red Star restaurant and lounge on Chicago's storied South Side. What he ended up with was a sound and lighting design for bothRed Star Cocktail Lounge and his existing Island Sports Bar & Grill that puts both venues miles ahead of the competition, done on time and within budget, thanks to the resources of Guitar Center Professional, the business-to-business division of Guitar Center providing highly customised service for professional accounts.
"Adam came into the Chicago Guitar Center store looking for help with his new bar, Red Star, which was then under construction," recalled Ryan Nigh, GC Pro Account Manager based in Chicago. "He needed a sound system very quickly and was going to just purchase a few speakers when the store associate told him about Guitar Center Professional and our installation services. We scheduled a meeting with Adam, brought in Accutronics, one of our long-time Affiliate partners, and together we designed a custom PA solution that we were ready to install in less than a week."
Mike Love, Owner of Accutronics, said Adam appreciated the nuance he was able to bring to the project. "We want the sound to be great but not to interfere with the look of the venue, so we did things like using the JBL Control 60 series pendant speakers that are suspended instead of attaching speakers to the wall on brackets," he explained, noting that the system is powered by Crown XLS amplifiers and controlled through a dbx Driverack, all supplied through GC Pro. "GC Pro was able to get every piece of equipment we needed to the job site on time or even ahead of schedule, so that we were able to make Mr. Shorter's grand opening date in early December." In fact, the project was going so well that Shorter asked GC Pro and Accutronics to upgrade the lighting in his other venue, the Island Sports Bar & Grill, in Blue Island, also on Cook County's South Side, including fixtures from American DJ, Chauvet and Elation.
Adam said he was extremely pleased with how GC Pro and Accutronics approached his venues' needs. "They were responsive, always there, and they took the time to explain in detail everything they were recommending, so I never felt like I was out of the loop," he said. "And the results are fantastic. When I start getting ready to open my third location later this year, I'll be doing that with GC Pro. I couldn't imagine not using them again. That's how good this experience was."
"By using GC Pro services, both of his clubs have a professional setup that was designed specifically for the space, and both locations were completed before Christmas," noted Ryan. "What I really appreciated is that he embraced the idea of a first-rate sound system for Red Star. We put a VRX sub, which is JBL's touring sub, in the ceiling, so it's a sound system that really stands out in terms of quality. In a lot of ways he is the perfect customer, because he understands quality. And that makes GC Pro the perfect vendor for him, because quality is all we know."