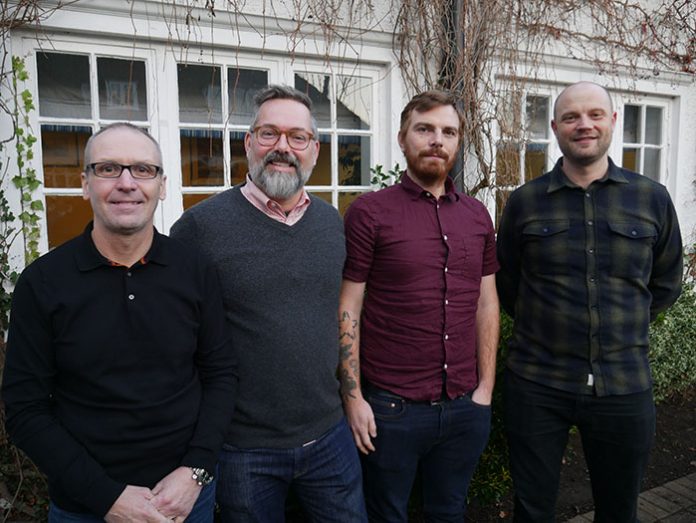 As part of its long-term strategic business plan, Focusrite announces several new appointments to its sales force representing its pro division, which includes RedNet range of Dante-networked audio converters and interfaces, Red interfaces and ISA mic pre's. This strengthening of Focusrite's Pro sales team reinforces a long-term sales growth strategy for the brand and adds additional client-facing staff to the Focusrite Pro team.    
The new hires include Dave Rieley as U.S. & Canada Sales Manager; Peter Tilley as Western U.S. Sales Manager; Michael York as Central EMEA Sales Manager; and Anthony Wilkins as EMEA Sales Manager.    
Rich Nevens, Vice President Global Sales and Marketing, Focusrite Pro, stated: "As we look toward the 2020 calendar year, I'm very pleased to announce some additions and internal changes we have made to strengthen our Focusrite Pro sales team to meet the challenges of a growing but increasingly competitive landscape in the AoIP and pro audio interface markets. Our goal has been to assemble a sales force that had strong technical chops and that would have the equipment sales experience to be able to comfortably guide customers through the migration from traditional digital formats into audio over IP, specifically Dante, and with these new hires, we now have that team in place."   
Dave will be responsible for managing Focusrite Pro business throughout the U.S. and Canada. He is currently relocating to the Nashville area as home base to better align with Focusrite's Eastern U.S. and Canadian channel partners. Dave joined Focusrite Pro a year ago as the Western Region sales manager and is already making some positive changes to U.S. channel programs. He was a former sales manager at Vintage King Nashville and a recording engineer in both the music and post fields.   
Reporting to Dave in the Americas, Peter Tilley is joining the Pro team as the new Western Regional Sales Manager. Prior to joining Focusrite two and half years ago, Pete spent several years in sales at Guitar Center, tasked with both selling and providing sales training. Upon joining Focusrite, he took over as the lead Red / RedNet tech and with the expansion of Tech Support earlier this year, Pete officially stepped into the role of Senior Tech back in February, teaching both the products and support expectations to the rest of the Tech Support team. Peter is based in Los Angeles.   
Michael York (Central EMEA Sales Manager) recently joined Focusrite from Avid in the UK and is excited to serve the brand in the Central Europe territory (including Germany, France and Benelux). He is multi-lingual, which will be a huge asset in growing sales, especially in French- and German-speaking territories, and his strong technical background provides added expertise to serve these markets.   
Anthony Wilkins (EMEA Sales Manager) joins the Focusrite Pro team from Aspen Media, who distribute audio and control products for broadcast, live, post-production and recording companies, and prior to that was international sales manager for Trinnov Audio, Junger Audio and RTW. Anthony has a great deal of experience managing EMEA channel partners and has a strong technical background in professional audio interfaces. Reporting to Anthony will be Will Kent, managing UK sales, and Michael York.    
Focusrite Pro is dedicated to removing creative and technical barriers by improving the workflows of audio professionals with scalable audio solutions that meet both their current and future requirements.