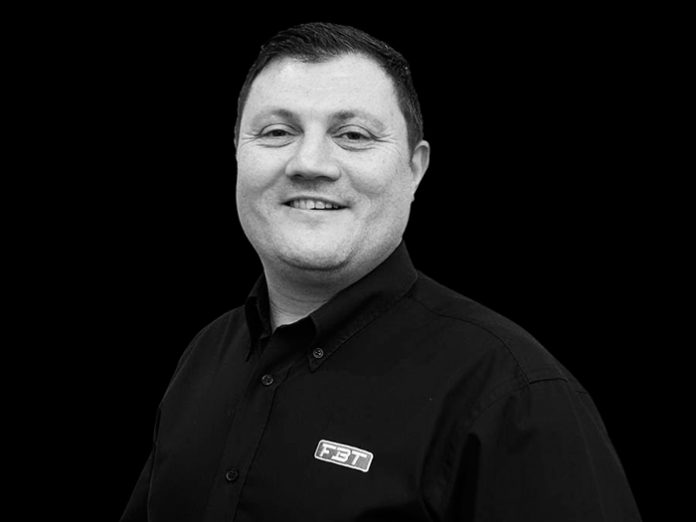 FBT Audio (UK) Ltd is deepening its commitment to customer service across the entirety of the UK with the appointment of Robert Griffiths as Northern Business Development Manager. Hailing from Manchester but set to take to the road in support of all customers of both FBT and JTS in the North, Griffiths is a life-long audio enthusiast and a long-term user of FBT products. "We wanted someone who's new, fresh and hungry, and this is the man," enthused FBT Audio (UK) Managing Director, Mark Parkhouse.
Griffiths arrives in his new position during a period of sustained growth for FBT Audio (UK), with the company having already established itself as a leading national supplier of professional audio solutions in markets including high-end MI retail, corporate events, rental and AV installation sector. His appointment marks the beginning of a new phase for the company, with heightened local representation and a continued emphasis on quality.
"We pride ourselves on delivering excellent customer service, from the first enquiry to all-important after-sales, and Robert's appointment is a reflection of that philosophy," explained Mark Parkhouse. "He's hungry, he knows the MI retail sector very well, and he understands our customers – I believe he's going to turn over stones that simply haven't been turned over before. He's a remarkably dedicated and enthusiastic person who appreciates why FBT and JTS have become so popular, so quickly here in the UK. He'll be on the road with full demonstration systems, ready to help and support our customers, both existing and new, from Stoke-on-Trent to John O' Groats and everywhere in between. I'm delighted to welcome him to the FBT family."
"I'm looking forward to getting on the road, going to see our customers, getting to know them and of course letting them hear our great products," enthused Griffiths. "I've been using PA equipment for many years and FBT has always stood out for me, both for its build quality and its sound. I once visited the FBT factory in Recanati, Italy, and I was struck by the fact that even though it's a large company, it has a real family atmosphere. I decided then that I wanted to be part of the team, so when this opportunity came up, I leapt at the chance.
"I want our customers to feel that they're part of the family too, and that they have someone who will actively support and visit them and help in any way they need. That's what I'll do."