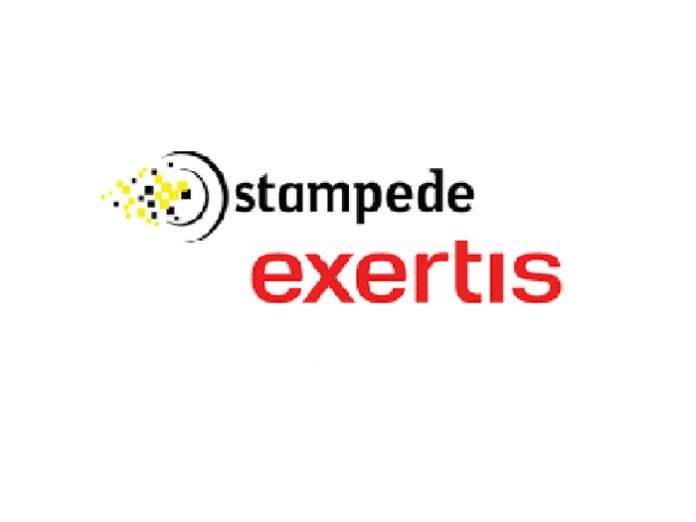 Stampede, the global leader in value-added ProAV distribution, will turn a new page in the company's history in Australia and Asia on August 29th when it introduces a new name and new management at a pre-Integrate 2019 Vendor Breakfast at the Melbourne Convention Centre. President & CEO Kevin Kelly will formally usher in the name Exertis ProAV and introduce Nick Cocks, the new General Manager of Australia, to attending manufacturers, resellers, and other invited guests.
"At Integrate 2019 Stampede Asia and Stampede Australia officially become Exertis ProAV as we continue our global integration into Exertis, the world's leading distributor of value-added ProAV and integrated technology solutions for integrators and customers in dozens of commercial vertical markets," Kevin said. "Backed by the global scale, resources and commitment of Exertis and parent company DCC, we are strategically poised to help manufacturers to grow their market share in the dynamic Australian marketplace with programs and support that can't be matched by any of our competitors. Join us for breakfast and learn more about what we have in store for you!"
According to Kevin, Exertis ProAV is the brand of the future when it comes to value-added ProAV distribution. It represents the coming together of Stampede's best-in-class subject matter experts with Exertis's unmatched global scale and world-class back-end infrastructure. For customers in Australia and Asia Pacific, this change in the name means that they can expect to see the same front end, knowledge-based sales expertise with a higher level of support that will further enhance their business in the regions.
According to Kevin, in addition to driving sales throughout the region, Nick will lead the company's expansion into "everything that is AV related." As part of this initiative, Kevin announced that Exertis will be looking for new partners at Integrate 2019 from its show stand. "We're looking for partners who share our vision of the future of a connected, experiential commercial AV industry," he stressed.
Nick Cocks brings 17 years of commercial AV industry experience to his new position as Exertis Australia ProAV General Manager. Most recently he served as Hills AV National Sales Manager. Before this, he was Hills Group Manager of Sales SA/NT Hills AV Product Manager, and Hills AV Branch Manager SA/NT. In 2014 he was named a Hills High Achiever. In 2013 he was nominated for the Hills SVL Superstar Awards, and in 2010, he was a Hills SVL Employee of the Year runner up.
"Nick has exactly the right experience, skills and passion that we need to grow our sales in this critically important region," Kevin emphasized. "He is going to bring fresh ideas, new programs, and a commitment to excellence in all areas of sales and customer support."