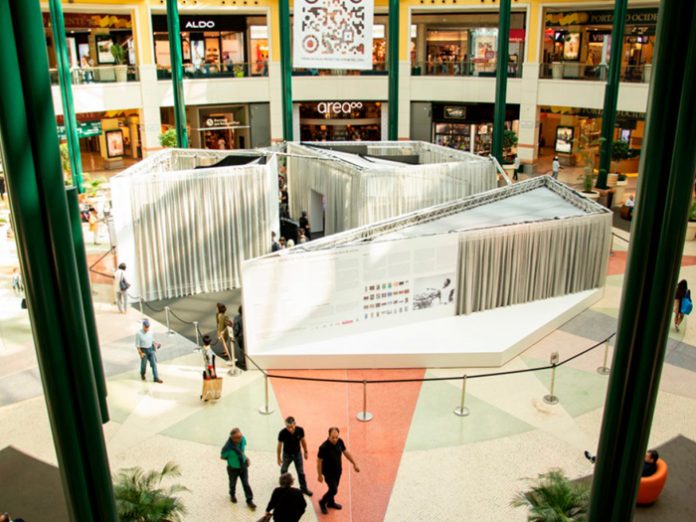 Colombo Centre, one of the largest shopping centres in the Iberian Peninsula proudly plays host the 9th edition of the "Art Comes to Colombo" project, an immersive installation designed to honour the works of famed Portuguese artist Maria Helena Vieira da Silva.
The summer-long installation which runs through until the end of August has been organised by renowned event planners Europalco as an immersive digital museum designed to showcase works from the well-known Portuguese artist. The concept was to create an immersive digital and multimedia experience that uses perspective and colour to celebrate 35 of Vieira da Silva's works. The use of digital and multimedia allowed Europalco to add life to them digitally and offers visitors a chance to immerse themselves in the art.
560 PROLIGHTS OMEGAX26B panels have been temporarily installed as a canvas for the paintings throughout the exhibit at Lisbon's most emblematic shopping centre.
Using modern technology to bring a traditional art form to life, Europalco chose the PROLIGHTS Omega X26B due to their sharp 2.6mm pixel pitch, superior video image quality, creative flexibility but above the all, reliability of the screen.
Rodrigo Leão, composer of the music element of the installation commented: "Created from scratch, this exhibition reconciles art, in the most classic and conventional sense of the work, with boldness and digital disruption. A show that unites architecture, multimedia, music and painting in a unique experience around the work of Maria Helena Vieira da Silva, one of the most renowned Portuguese painters"