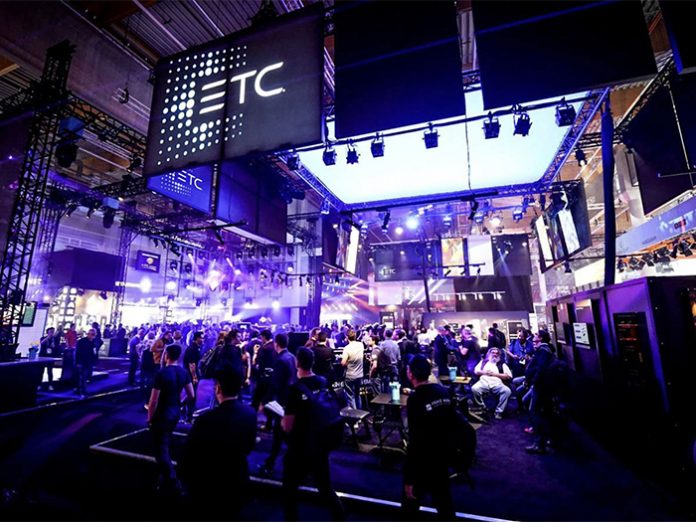 Out of concern for the safety of its employees and global community, ETC has announced that it will not participate in traditional trade show exhibitions until July of 2021. With the pandemic affecting many people's ability and desire to travel, the company has instead decided to focus its resources on remote demos and online events.
A major part of the trade show experience is the chance to see the latest gear and get one-on-one face time with product experts. With this in mind, ETC has been hard at work converting in-house demo spaces throughout the company's offices into studios for online product demonstrations. Customers may now use an online portal to schedule live, one-on-one demos of some of the company's newest fixtures – ColorSource Spot jr, Source 4WRD Color, and the fos/4 Panel and fos/4 Fresnel studio products – from the comfort of their own homes or workplaces. With plans in the works to expand these online offerings, ETC hopes to make online demos a permanent resource for customers looking for the latest in lighting technology.
Until live events can safely return, ETC is also turning its focus to online events and programs. The company's online Study Hall seminars – ongoing since the beginning of the pandemic shutdown – continue to provide remote learning and Q&A opportunities, with past sessions posted to an ever-growing YouTube library. Having held a successful training workshop for reps and dealers over the summer, ETC is also planning customer-facing events in the first half of 2021.
"Live trade shows, customer visits and trainings in our offices around the world – all these activities will return to us in the future," said David Lincecum, ETC's Vice President of Marketing. "For the short term, we will focus our business plan on learning new ways to connect with customers."