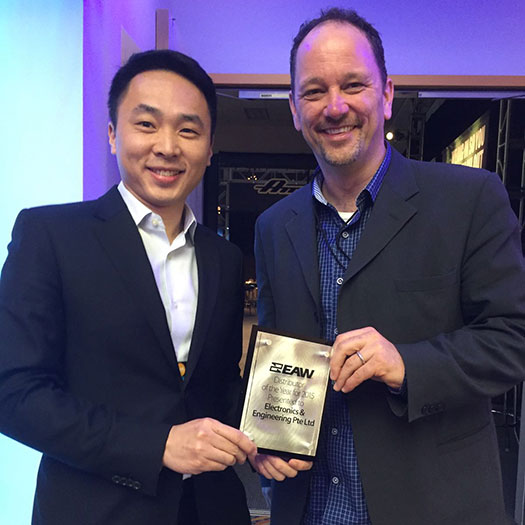 Electronics and Engineerin PTE (E&E) was the proud recipient of the prestigious EAW distributor of the Year Award 2015 at the NAMM Show this year. The distributor of the year award is given to the one EAW distributor that excels in promoting the EAW brand and capturing a wider acceptance for EAW in their territory.
"Since we started working with E&E, the team in Singapore has ensured that our brand shines and that EAW customers receive top-notch care and service when needed. I am looking forward to many years of collaboration and that our relationship continues to flourish." commented Rusty Waite, VP Sales for EAW.
"We are very grateful for the award and for the recognition of our achievements, which
would not have been possible without the support from Rusty and the team at EAW." said Gary Goh, Deputy Managing Director for E&E.