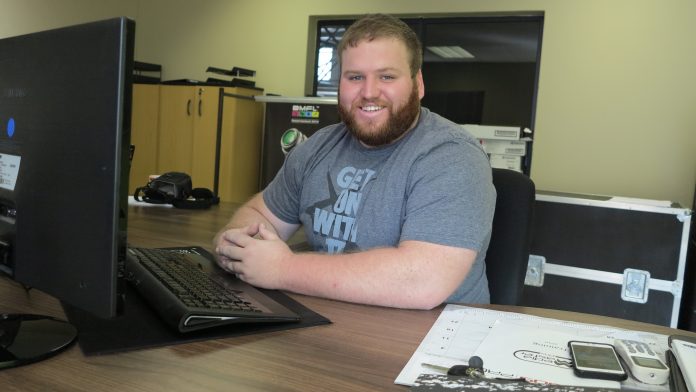 DWR Distribution has recently welcomed Dylan Jones. Dylan has been appointed as both draftsman and IT support, and in time will also assist in media server development.
"I love drawing," said Dylan, "It's taking nothing and making it into something. Drawings help you set up everything before you do a project or event, and saves so much time."
Dylan is the son of Mike Jones of MJ Event Gear, and many people in the industry have watched him grow over the years to become the gentle young man he is today.
"Beneath this big frame is a teddy bear, just like his dad," said Duncan Riley. "But on a serious note, over the last year, Dylan had attended Vectorworks training sessions at DWR and on all occasions, was one of the top students. When our previous draftsman at DWR, Callie du Preez, let us know that he wanted to further his studies in a different direction, Dylan immediately came to mind. He fits in like one of the family and it feels special to have him at the company. We will all miss Callie but know that he is a talented individual who will hopefully always be in our lives and we wish him well."