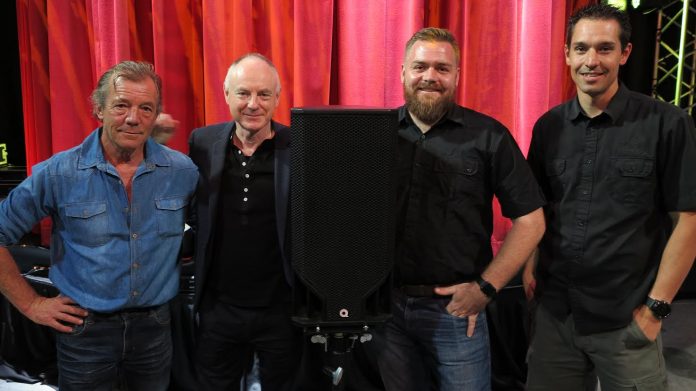 DWR Distribution is expanding its industry footprint with the addition of the audio brand Quest Engineering.
Quest Engineering are based in Melbourne, Australia, and from humble beginnings in live audio production, plus twenty years of product development, the company has become an internationally recognised audio brand.  
During this time, industry maverick, Simon Oates, has held the agency in South Africa and made Quest a household name in the industry. "Simon has now passed the torch to DWR, and we are thrilled to introduce Quest as our first loudspeakers to our family of products," said Robert Izzett, Head of Sales at DWR. Simon will continue to support his new and existing clients in collaboration with DWR and Quest.
Quest's Frank Andrewartha was in Johannesburg recently to meet up with the DWR team.   "This is a good outcome and brings experience as well as a great support structure for production customers and a turnkey installation solution".
With a background in concert sound production, Quest design and manufacturing has a history of developing innovative loudspeaker and electronics with high end audio performance and robust design. The company's R&D division is composed of consultants and system engineers who have had years of experience in meeting the specialized needs of venues, Live production a