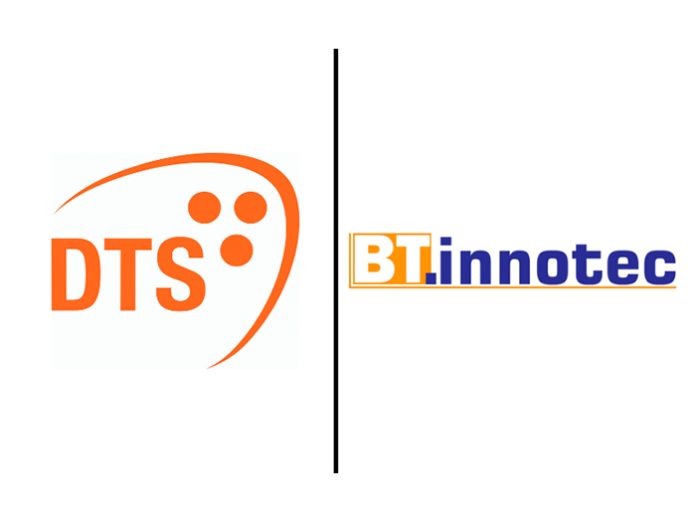 DTS lighting has announced a new exclusive partnership with German distributor BT.innotec for its entire product line.
BT.innotec was founded in 2021 by Michael Timmer and Raphael Berndzen, who both have worked in the event industry for years, while developing a high level of know-how in sales of professional event technology. Product manager Malte Kaß also joined the BT.innotec team in August. The company strives to achieve a strong position in the market as a distributor for lighting equipment.
Founders Timmer and Berndzen say they're happy to tie the partnership with DTS, as: "it has grown over the years and has become one of the industry leaders in professional lighting design, and their portfolio includes both, high-quality lights for the event sector and sophisticated lighting solutions for architectural projects."
DTS was founded in 1980 in Misano Adriatico, Italy and produces entertainment and architainment professional lighting equipment. While all of DTS's production process happens in Italy, the company counts distributors in over 80 countries across the globe and is planning on expanding even more in the years to come.
International Sales Manager, Carmen Savarese at DTS Lighting said she has closely worked with the members of BT.Innotec in their former companies: "I am sure that their professionalism and vision are incredibly similar to ours, which is what our company mostly looks for, when evaluating new distributors. I expect a long-term and successful partnership"
European Area Sales Manager, Emilio Cornelli at DTS lighting said he's very enthusiastic about the partnership: "We're very happy that BT.innotec chose DTS for its high-quality fixtures. They have a lot of experience in the market and a good network: I'm sure the partnership will develop greatly on both ends."