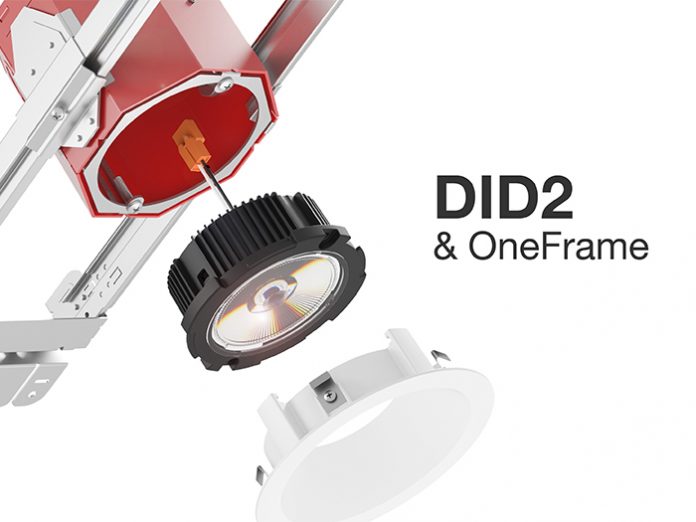 DMF Lighting, the leader in modular downlighting in the custom home integration channel, will reveal the all-new DID Series at the 2020 CEDIA Expo Virtual show. Built on DMF's award-winning modular foundation, this new residential downlighting system improves on every major metric by which light quality is measured: colour rendering, dimming performance, and flexibility.
Both the DID2 fixed downlight and the DID4 adjustable downlight were designed specifically for home integrators. These modules tout tool-free field changeable optics from 15 to 70+ degrees, high-performance dimming and the flexibility to make changes as projects evolve.
"When we set out to develop the DID series, we put ourselves in the shoes of the high-end custom integrator, thinking about what's most important to them and their customers. It all came down to delivering the highest performance, flexibility and peace of mind," said Rushi Kumar, DMF's Vice President of Engineering with more than 20 years of experience in home systems. "With deep dimming down to 1%, tight beam control and the highest quality of light, performance is a no-brainer. But what really sets the product apart is the flexibility to deal with changing customer preferences. Whether it's swapping the trim, the beam angle, color temperature, lumen output, the DID lets the custom integrator minimize their time on the job while maximizing their customers' satisfaction."
The DID will go on sale in limited production in Q4 of 2020 and will be exclusively available to custom integration dealers.
In addition to showcasing new and existing products, DMF Lighting will host three virtual training sessions at CEDIA Expo: "Introduction to Lighting & Lighting Design," "Benefits of Modular Lighting," and "9 Deadly Sins of Lighting Layout."