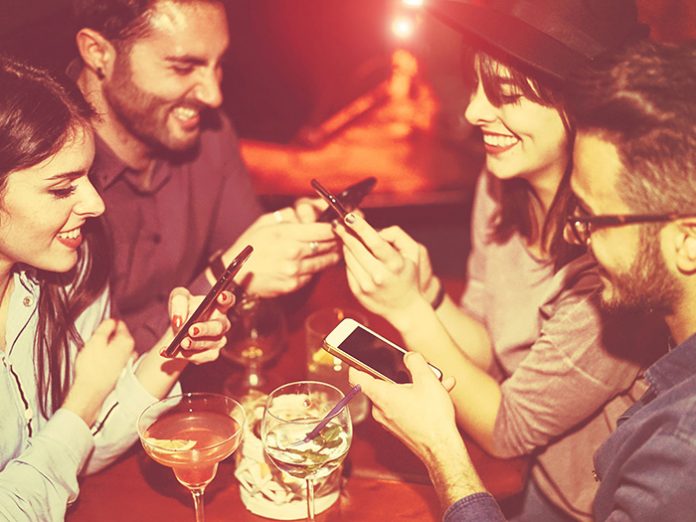 Deltic Group – the UK's largest operator of late-night bars and clubs – and Corethree – the world's leading mobile ticketing and cashless payment solution provider – today announced a new partnership that will complement Deltic's mission to deliver a fresh, personalised experience for thousands of customers. As part of the cooperation, Corethree will be developing bespoke mobile apps for each of the individual Deltic brands, to strengthen customer relationships, drive loyalty, increase sales and venue efficiencies whilst enabling better ID control with smart digital tickets.
A multi award-winning entertainments operator employing over 3,000 people, Deltic owns 55 clubs and bars across the UK from Aberdeen to Plymouth. Its brands include the large capacity PRYZM nightclubs, the food-plus-clubbing Bar&Beyond, the multi dance room ATIK clubs plus Fiction, Cameo, Kuda, Vinyl and more. With its comprehensive single customer view database, Deltic has been successfully implementing personalised marketing for some time, however it is now looking to increase this capability with mobile apps that will enable it to offer data driven services and tailored promotions, which customers will be able to take advantage of securely from their mobile, whatever the OS.
"Mobile marketing is a valuable channel for connecting to our customers in a direct yet more personalised way. We needed to partner with a mobile technology provider that would not only deliver bespoke apps for every brand but more importantly, provide a powerful back-end infrastructure to help us deliver the best customer engagement across our brand portfolio," said Tim Howard, Marketing Director, The Deltic Group. "Our new Corethree-developed apps will be underpinned by established technology capable of tying each customer and their preferences back to our individual brands and their venues, helping Deltic to become a more granular data-driven business."
As part of Deltic's ongoing customer marketing infrastructure, the new Corethree apps will provide the Deltic brands with a mobile ticketing solution, enabling remote ticket purchase and faster, smoothly entrance to venues and ID confirmation. Beyond this, the mobile apps will act as an additional user engagement channel, capturing everything Deltic's customers do in the digital world that relates to its brands and providing data insights that can be used to drive marketing initiatives. Through its distributed cloud-based content management, integration and delivery platform, Core Engine, Corethree will help centralise and analyse a variety of data-set amongst which loyalty & rewards, CRM and purchase records to deliver powerful data-driven insights to offer more tailored services and personalised promotions, which customers will be able to take advantage of securely, from their mobile, whatever the OS.
Ashley Murdoch, CEO of Corethree, said: "We are excited to be partnering with Deltic to boost the digital marketing of its individual businesses and showcase what we can bring to the entertainment space. The first step will be to listen and learn about all the separate brands before using our proven experience, skills and technology to develop tailored mobile solutions that will accelerate each brand's ability to become data-driven and provide its customers with a truly personal experience."