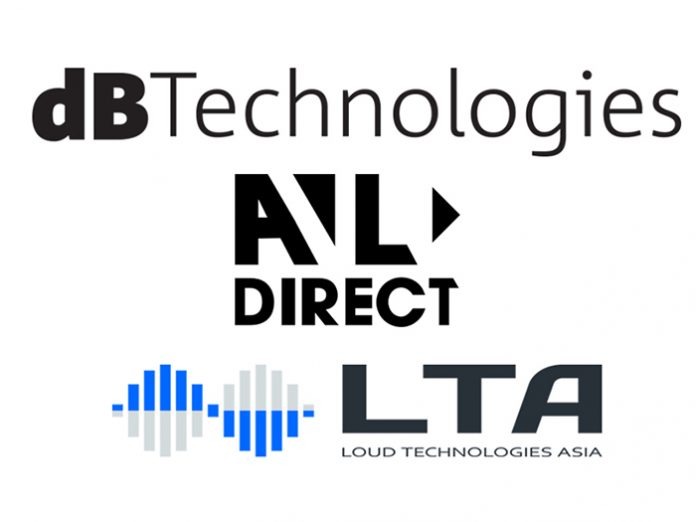 When changes in distribution structure are made, it usually means that there is disruption of some sort and nervousness results for existing customers as to what happens while the new distribution arrangement takes effect. Being mindful of this, dBTechnologies strategised to ensure that customers have the assurance of the stability and longevity of support arrangements.
Long term dBTechnologies partner Loud Technologies Asia continues to service the installation and SI channels and officially takes on the service centre role for Singapore, while AVL Direct under the helm of Colin Oliveiro has been appointed to service the rental sales channels.
VIO, DVA and other touring boxes require very specialised expertise and a company familiar with the unique needs of the touring market and AVL Direct ticks all the boxes. 
"We are happy to partner with a manufacturer that values long term relationships and considers the perception of the customers in the long term," said Colin Quek, Managing Director for Loud Technologies Asia Pte Ltd. 
"Being deeply involved in productions regularly, I am able to understand the customer's needs, recommend sensibly and offer the touring support that is befitting of the brand. With so many dBTechnologies users in Singapore and growing, I have my work cut out for me. The popularity of dBTechnologies line arrays have proven that it is possible to provide incredible value and performace through very affordable products" explained Colin Oliveiro. 
Manuele Poli, dbTechnologies' APAC Sales Manager, commented the new agreement: "dBTechnologies' market share in APAC area is dramatically increasing in the last two years, especially for what concerns the touring & installation segment. Singapore is a very promising market for the brand and we are ready to invest 100% of our energies. At this very moment, the company needs focused partners ready to successfully implement our strategy and take advantage of the market opportunities ahead. I am convinced that dBTechnologies, AVL Direct and Loud Technologies Asia's modus operandi in the pro audio industry has perfect synergy. Furthermore, Mr.Queck and Mr. Olivero own a deep knowledge of both our products and the brand's philosophy, that's why I am sure that our cooperation will lead to a substantial success."