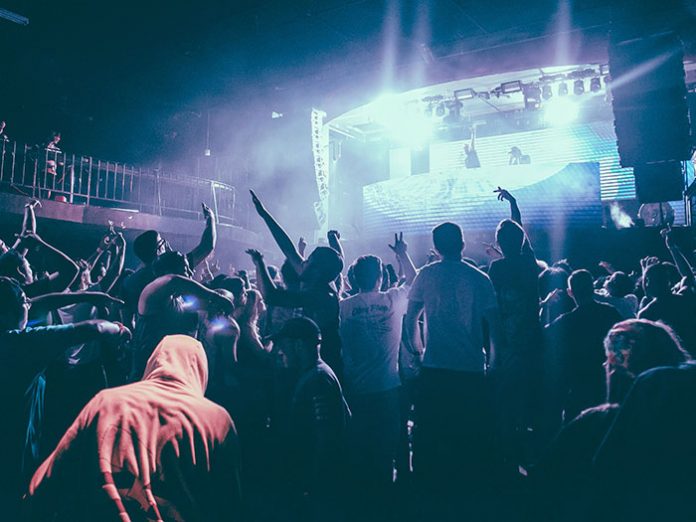 Located in the Northwest section of Dallas, Stereo Live Dallas is one of the area's best destinations for enthusiasts of electronica and DJ-based music. Here, artists such as Ferry Corsten, Bear Grillz, Dash Berlin, and Tommy Trash ply their trade to capacity crowds.
Recently, a new sound reinforcement system was installed at the club and, to ensure the best possible audio performance, loudspeakers from the Aero Series 2 and Event catalogs of Valencia, Spain-based D.A.S. Audio were deployed.
Colorwave, an AV integration and event production house with offices in New Braunfels and Dallas, TX as well as Denver, CO, was contracted to coordinate the installation of the new sound system at Stereo Live Dallas. Erik Johnson, who handles sales, system design, and technical operations for the company, discussed his reasons for selecting D.A.S. Audio's Aero 40A and Aero 20A line array systems, LX-118A and UX-221A subwoofers, as well as Event 208A line arrays.
Erik provided comments: "Stereo Live Dallas is a two-story complex with a 1,500-person capacity, so it's a good sized facility. Being a concert venue for DJ and electronica music artists, it was vitally important that the sound be big and full throughout the venue. After carefully listening to the expectations of our client and observing what actually takes place inside the venue, we elected to use line array technology with low frequency support from a good number of sub bass enclosures. This led us to D.A.S. Audio's Aero Series 2 line."
The setup as designed by Erik includes sixteen loudspeaker enclosures consisting of two flown clusters in a left – right configuration for the house mains. Each loudspeaker cluster employs a combination of six Aero 40A powered 3-way line array elements and two Aero 20A powered line arrays (for downfill coverage). The Aero 20A boxes are suspended beneath the larger Aero 40As. Low frequency support is provided by eight D.A.S. UX-221A subwoofers positioned in a center mono-block configuration.
For the DJ booth monitor setup, Erik and his crew specified a left-right configuration. Each side is comprised of a single D.A.S. LX-118A powered subwoofer with two Aero 20A line array enclosures stacked on top of each subwoofer.
When queried about those attributes of the D.A.S. Audio equipment that he found particularly compelling for a project of this nature, Johnson focused on two key items: audio performance and control. The clarity, punch, low end capability, and definition produced by the D.A.S. loudspeakers are really impressive. Erik wanted top notch audio quality and these loudspeakers deliver the goods.
Equally noteworthy is the company's DASnet audio management application for remote monitoring and control of D.A.S. powered cabinets and digital signal processors.
The DASnet active monitoring is among Erik's favourite aspects of the D.A.S. boxes. Being able to keep an eye on each box, its components and on system performance is an aspect many have applauded.
D.A.S. Audio's customer and technical support services are first rate company. They are there when they are needed and are happy to answer any questions. If a customer is in the middle of a big job or event and answers are needed, the sales rep, Carlos Henao, and the technical team at DAS are always on hand.
The new sound system at Stereo Live Dallas was installed in May 2016 and the system was first placed into service in early June. Since that time, Erik reported the system is performing every bit as well as he had envisioned: "There are a lot of loudspeaker brands on the market, but when it comes to the hands-down best value, best performance, and most features, the competitors just can't touch D.A.S. That's why they are one of—if not the fastest—growing loudspeaker brands on the market. The products are rock solid and they do exactly what they are advertised to do. These D.A.S. products perform well and they do it reliably. As an end user, you can't ask for much more than that."