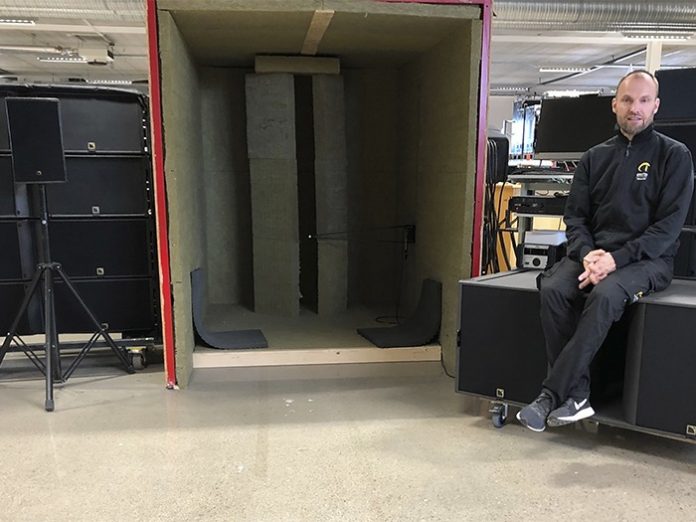 CT Northern Europe proves its commitment to customer service and focus on technical innovation by becoming an L-Acoustics Certified Provider for the event market.
"I have been working with the L-Acoustics brand since 1995 and have seen the advantage of dealing with such a reputable company," said CT's Business Unit Manager, Ola Bigélius. "I have always believed in developing a close connection with our suppliers. Becoming an official L-Acoustics Certified Provider corresponds perfectly with this objective."
A long-term benefit of being an L-Acoustics partner is the training program offered by L-Acoustics. CT's new technicians will benefit from the technical knowledge of the manufacturer, allowing CT Northern Europe to maintain high service standards within the team.
"Adding Ola and the Creative Technology team in Scandinavia to the network of L-Acoustics partners allows us to create and build closer relationships with our clients in the region," says Scott Wakelin, Regional Sales Manager at L-Acoustics. "The combination of their local expertise and our technical expertise means we'll be able to offer better and more personal service."
L-Acoustics products have been used on almost every event and show CT Northern Europe worked on prior to lockdown, and Bigélius cannot wait for safe return of the events, so they can make full use of this partnership.
"This partnership, together with our growing inventory of L-Acoustics products and increased technical knowledge gives us all the right tools to hit the ground running when the world regains a certain degree of normalcy," Bigélius concluded. "We're proud to partner with L-Acoustics as a new Certified Provider. This is a great development for our customers and for us as a company. We look forward to 2021!"