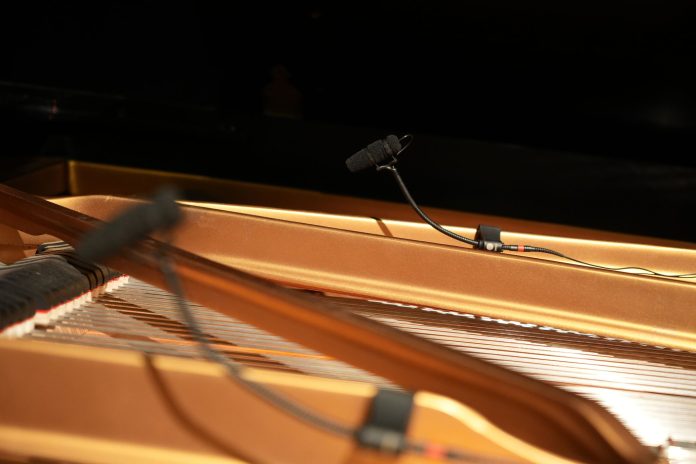 As one of the only performing arts centres of its calibre in the area, Hult Center for the Performing Arts regularly welcomes audiences from as far away as Portland, Oregon and the California Bay Area.
In the venue's 2,447-seat main hall, viewers can enjoy shows by Hult's resident companies, which include the Eugene Ballet and Eugene Symphony, as well as established touring artists, Broadway musicals and comedy shows.
In the second, 495-seat hall, Hult Center provides up-and-coming acts with a space to perform, hoping to catalyse new artist growth and development.
Since opening in 1982, the Hult Center has prided itself on offering exquisite audio for each act that comes through its doors, no matter how large or small.
To accomplish this mission, the venue entrusted General Manager Jeff Weinkauf, who pulled from his years of theatre sound design experience to provide solutions with crystal clear, authentic audio.
A longtime user of DPA Microphones, Weinkauf credited the brand's reliability, durability and natural sound replication for its prominence in the industry.
Since starting at Hult Center, Weinkauf has incorporated several DPA solutions, including the 4060 and 4061 Miniature Omnidirectional, 6060 Subminiature Lavalier and esteemed 4099 Instrument Mics.
Continually impressed by the long-lasting quality of DPA's mics, Weinkauf also recently added the brand's 2011 Twin Diaphragm and new 4055 Kick Drum Microphones to Hult Center's lineup.
"Durability is absolutely key to our business," said Weinkauf. "The demanding conditions and daily use can prove difficult for some microphones, but DPA mics stand up to our day-to-day demands.
"That durability and reliability is extremely important to us. Once we invest in a premium tool, we need it to deliver consistently and DPA mics provide a level of consistency unheard of with other brands."