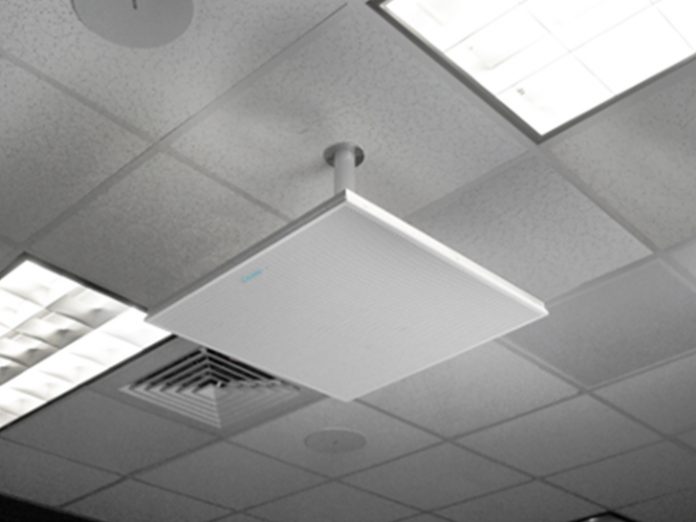 ClearOne has expanded the installation flexibility for its Beamforming Microphone Array Ceiling Tile Microphone with a new, optional VESA Mount Bracket.
The VESA Mount Bracket is designed to allow pole mount or projector mount options for the BMA CT and the Versa BMA CTH solutions. The VESA mounting options facilitate installation on non-drop, "hard" and angled ceilings and allow the easy positioning of the BMA CT and BMA CTH at a convenient height from the floor.
Installation is a simple process of attaching the VESA bracket to pre-existing holes on the back of the Beamforming Microphone Array Ceiling Tile Microphones, and then connecting to a VESA-compliant, hard-ceiling mount or pole mount. The VESA bracket provides two possible mounting-hole patterns: a 5 in 5 in hole pattern that is compatible with the ClearOne Beamforming Microphone Array 2 Ceiling Mount Kit and a 100mm x 100mm industry-standard VESA hole pattern for use with standard VESA mounting kits.
ClearOne's BMA 360 has an integrated VESA mounting hole pattern, which eliminates the need for a separate VESA mount bracket.
Learn more about the BMA CT here, the Versa BMA CTH solutions here, and the BMA 360 here.