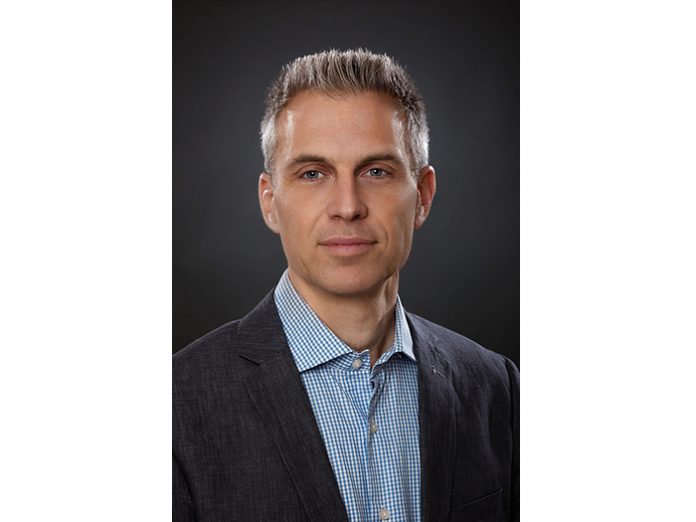 QSC, LLC. is very pleased to announce that Christophe Anet has been appointed Product Marketing Manager for the company's Live Sound Division. In his new role, Christophe will be responsible for the creation, presentation, curation, and refinement of product marketing content for the company's diverse portfolio of live sound products and solutions.
Fluent in French, English, Italian and German, Christophe joined QSC two years ago as Product Specialist for the EMEA region. Christophe's background includes electroacoustics engineering, as well as having spent many years designing products, teaching, lecturing, writing and most especially, supporting customers in more than 70 countries across five continents. Christophe brings a wealth of valuable experience to his new marketing role, both technically and culturally.
Christophe's previous career experience includes work at Genelec Oy, where he held several positions over the years, including Education and Training Manager and Technical Editor. Christophe was also a Project Manager for Walters-Storyk Design Group (WSDG), the architectural acoustics consulting company, and started his career at FM Acoustics in Switzerland, a boutique manufacturer of high end hi-fi amplifiers. Anet has also worked with the Swiss Federal Administration on environmental acoustics. He holds a Bachelor of Engineering with honours in electroacoustics from the University of Salford, Manchester, UK.
"I am very excited to be a part of the QSC Live Sound global marketing team, working with so many passionate and talented individuals", said Christophe. "My goal is to ensure that our Live Sound products' features and benefits are well-articulated and understood for the benefit of our channel and marketing partners, representatives and of course, end-users. Dedication to serving the many needs of our customers has always been at the heart of QSC's mission and this new role allows us the opportunity to expand our marketing capabilities even further."
"We could not be more pleased that Christophe has accepted our invitation to join the Live Sound marketing team," adds Ray van Straten, Senior Director of Global Marketing for QSC Live Sound. "He brings an extraordinary level of product marketing skill, experience and passion to an already highly-capable team while also helping us to improve our international marketing effectiveness. Having collaborated with Christophe in the past, I am confident that our ability to serve our customers and stakeholders worldwide will be greatly enhanced by his efforts and look forward to working more closely with him in his new role."