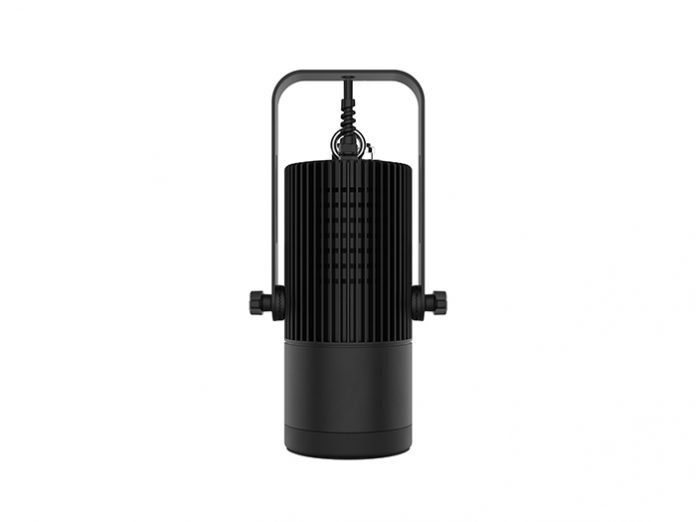 CHAUVET Professional has made an addition to its popular line of Ovation house lights. The new, compact Ovation H-55FC offers theatres, recital halls, houses of worship, and other venues greater versatility by fitting seamlessly into smaller spaces.
The RGBAL fixture works with the larger H-605FC, as well as other Ovation house lights, to provide a smooth even field of light throughout a room. Its removable fixture yoke, sconce mounting kit, and recess mounting simplifies the installation process, even in tight quarters. Adding to its versatility, the new house light features interchangeable lens plates to adapt to different mounting heights.
Ideally suited for applications that need to eliminate distractive background noise, the convection cooled Ovation H-55FC operates in complete silence. The fixture's RDM and W-DMX control offers greater flexibility.
Weighing in at only 7.4 lbs. (3.4 kg.) and measuring 13.14 by 6.92 by 4.52 inches (334 by 176 by 115 millimeters), this compact house light packs a powerful array of performance features including 16-bit dimming and a selectable red shift, as well as virtual colour and colour temperature presets.
Given the quality of its light and its impressive collection of performance features, this quiet, little fixture will make a big contribution to house lighting solutions.