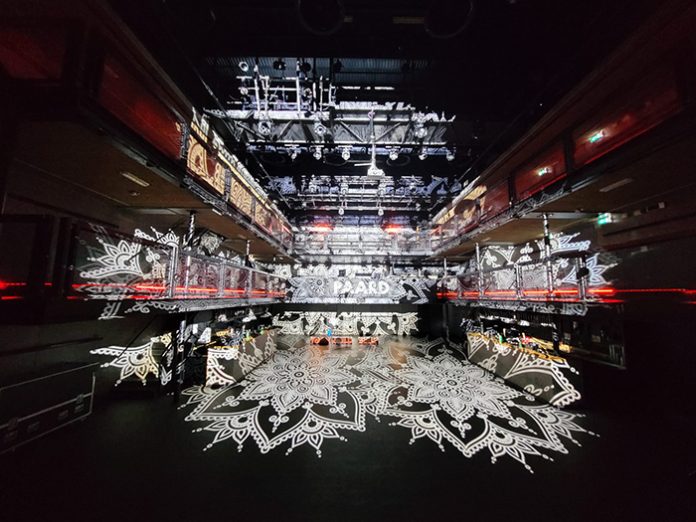 Air Light Holland supplies a recent installation of CHAUVET Professional fixtures at the popular music venue, PAARD, formerly known as Paard-van-Troje.
Daan Stakenburg, the lead lighting technician at PAARD, notes that the CHAUVET Professional fixtures became a clear choice for lighting the venue: "the price to performance ratio made CHAUVET the winner."
The 18 Maverick Force 2 Profile, six Color STRIKE M, six Rogue R1 BeamWash, and six Ovation E-260WW fixtures in the new rig are not only called upon to create intense levels of lighting to match the mood in the club, but they also have to be durable and versatile. PAARD holds around 700 shows every year, covering a wide range of genres and personalities, from rockers like Racoon, and electronic artists like Pineapple Kid.
Visiting LDs at PAARD have been universally impressed with the new rig, according to Stakenburg. As an example, he points to the positive feedback that he and head technician René Van Der Zee have received about the Maverick Force 2 Profile fixtures, 12 of which are positioned over the stage and six on the deck.
Impressed by the utility of the fixtures, Stakenburg stated: "We have a large backdrop, and by relying on the shutters and projecting gobo of the Force 2 Profile, we can easily use backdrop for both the main act and supporting acts, without much change-over."
Stakenburg further commented on the power of the lights: "The most important thing is that these fixtures have a lot of output, so they can compete with the other fixtures on stage. Gobos were another critical feature. With this fixture, they punch through the haze and project onto the back curtain."
The Color STRIKE M motorised blinder has also proven to be an invaluable addition to PAARD's rig. As the blinder is motorised, there's no need to lower trussing when a position change is needed.
Stakenburg credits his predecessor, Jan Blonk for his contributions to the success of this lighting upgrade. Building on the past has always been part of the philosophy of Paard-van- Troje-turned-PAARD- and that's a winning formula under any name.