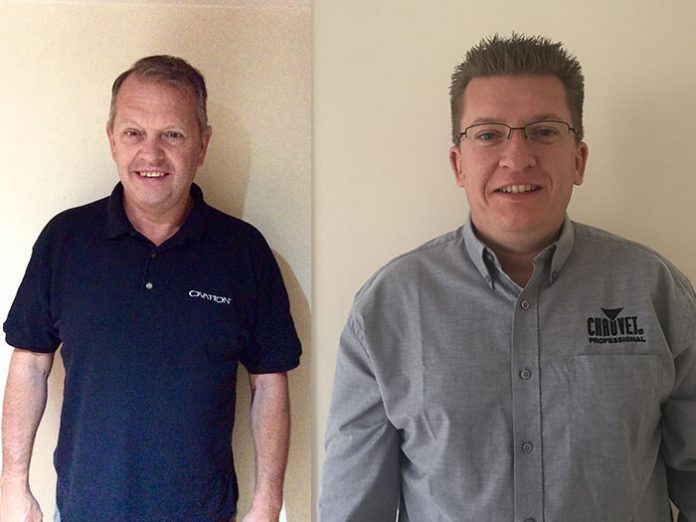 Chauvet professional UK is delighted to announce two new appointments to its UK sales team with the introduction of David Faulkes as the UK South Territory Manager for the Chauvet Professional & Iluminarc, and Simon Cox, UK South Professional Key Accounts Manager.
David joins the Chauvet Professional sales team with a robust foundation and knowledge in the entertainment lighting sector. Having worked in the industry for nearly 25 years, he has built this wisdom with companies such as Martin Professional and Miltec. David says he has enjoyed working in the lighting industry and along the way has built up many friendships, and is looking forward to continuing these relationships as well as developing new ones.
Simon Cox, previously UK South Territory Manager, has moved across to a new position covering UK Key Accounts with a greater focus on the Television and Theatre marketplace. Having joined the Chauvet UK Team two years ago Simon spoke about how he's very much looking forward to the new opportunity of working with the ProKey Accounts and being able to focus, introduce and promote the Chauvet Professional brand to the Television and Theatre market sector.