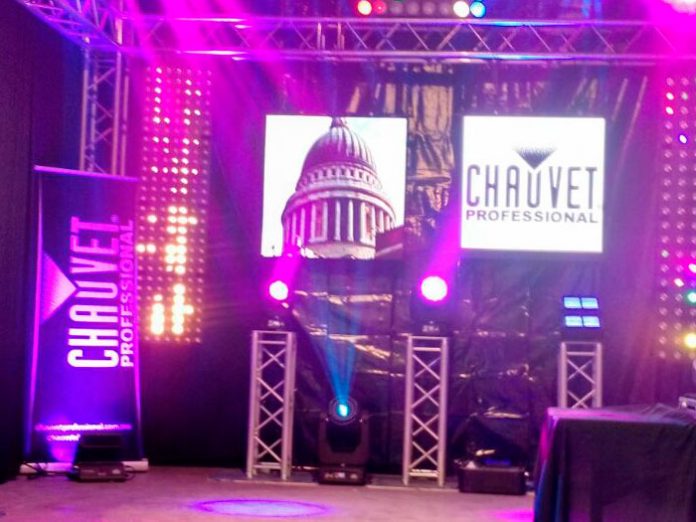 UK based luminaries Chauvet have announced the opening of a newer, larger showroom in Lerma, Mexico. This follows the rapidly increasing demand for the company's lighting and trussing products in Mexico.
The spacious new facility will house an extensive inventory of Chauvet Professional, Iluminarc and Chauvet DJ lighting fixtures, as well truss from the company's Trusst division.
"The new facility in Lerma represents an important step in our global expansion plans." explains Albert Chauvet, CEO of Chauvet. "Working closely with our network of dealers and distributors, Chauvet has been fortunate to build up a very loyal following among Mexican customers for our professional, architectural and DJ products. By expanding our capabilities to sell and service our wide range of products, the new facility will allow us to grow even further and take our Mexican business to the next level."
Far larger than its predecessor, the new showroom will afford more and better opportunities to demo the company's lighting fixtures and LED video panels.
"The new showroom should be a great sales and educational tool for our team as well as for our distributors and dealers," explains Stéphane Gressier, International Sales Director of Chauvet. "In lighting there is no substitute for actually seeing in person how a fixture performs, so we will be encouraging our customers to bring their customers to our expanded showroom."
Jaime Friedstadt, Chauvet's Director of Business Development Hispanic Markets, the home office relocation reflects the company's commitment to serving the Mexican market. "Chauvet has established deep roots in Mexico, and this office shows that we intend to make them even deeper," he said. "We are in Mexico for the long run."