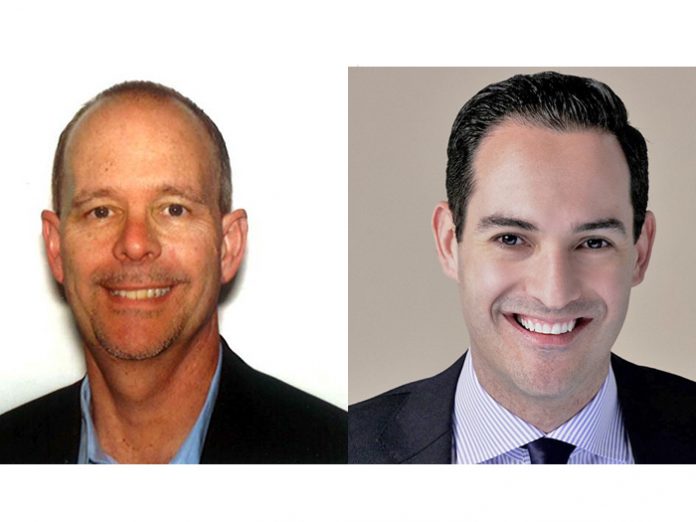 In a further move to strengthen its market presence, latakoo has announced the addition of two key members to its growing team. Charlie Mitchell is the new vice president of sales and will coordinate all sales activities in the US, as well as oversee an expanding global sales team. Alex Almada joins as director of marketing and will manage key marketing driven growth initiatives. The appointments come as the company expands its video transfer and workflow product portfolio to support production companies as well as its traditional broadcast production customer base.
Charlie previously was the executive vice president, sales and marketing in North America for LiveArena AB, a Swedish cloud video company. Prior to this, he held executive positions with leading broadcast technology companies, including as director of sales for IBM Watson Media.
Prior to joining latakoo, Alex was senior digital marketing manager of GPB Capital, an alternative investment firm, where he oversaw the company's digital transformation and online footprint. With more than a decade of experience in helping companies grow, Almada is a technology-savvy marketer with a vast knowledge of SaaS companies. He has a robust background in all aspects of digital marketing.
Paul Adrian, CEO of latakoo, said: "The unprecedented interest that latakoo has seen for remote production applications has greatly increased our footprint in the world's broadcast market. We are in an expansion period with new service offerings that will deliver greater value for producers and distributors who are currently locked down, off-set, during the Covid-19 pandemic."
"We are building a dream team to take us into this growth phase. Charlie is a proven sales leader who will elevate our game in the cloud video and workflow marketplace while Alex brings a mastery of web-driven strategies for marketing engagement and success."