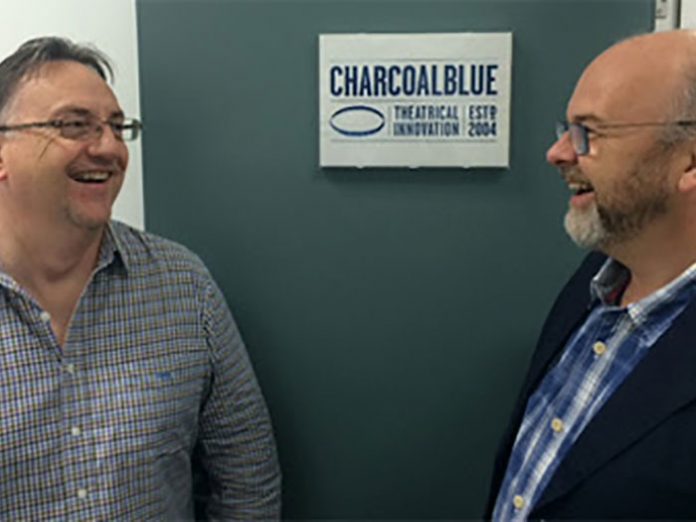 The Antipodean branch of the London-based theatre consultancy launched 1 September 2015, and follows the opening of the company's New York studio in 2012 and Bristol studio earlier this year.
Leading the Australian business is Eric Lawrence, long-term Charcoalblue associate, who has worked with the team on the RSC Courtyard, Chicago Shakespeare Theatre and the forthcoming Astana Expo 2016.
"We share our building with a film co-operative in Fitzroy," said Eric. "There's great coffee, decent wifi and our local bar is the wonderfully named 'Naked for Satan' – Pop in for a pint if you dare!"
Supporting this global growth is Gary Sparkes in Charcoalblue's London studio, who has been promoted to Chief Operations Officer, managing resourcing and commercial administration across the company's four design studios.
"Gary's years of experience managing the complexity of the technical departments at the National Theatre has stood him in great stead for managing our global growth. And in recognition of his talents, Gary has also been offered a partnership role in the business," said Charcoalblue's Managing Partner, Andy Hayles.
Gary commented: "I'm thrilled to have been made a partner and proud to be leading such an innovative and talented team of designers across our studios – and to be part of an inspiring global management team."
Gary joins Katy Winter as the additional second partner at Charcoalblue.
"As Gary's focus broadens, we are similarly proud to announce that our senior consultant Paul Crosbie is promoted to UK Studio Principal," Andy continued. "Leading the business development of our London studio, Paul continues to innovate and inspire our team as he develops new opportunities in commercial development and the tech industries for our unique brand of Theatrical Innovation."
Paul commented: "I'm delighted to be given the opportunity to lead our UK studio head-on into the next iteration of an ever-evolving marketplace. At Charcoalblue we have always prided ourselves on innovation, and as we look to the future and broaden our offer we'll be re-invigorating our approach, getting our hands a bit dirtier and allowing our enthusiasm to shine through even more than usual."
Andy concluded: "I'm sure everyone will join us in congratulating Eric, Gary and Paul on their new appointments. Alongside Our US studio Principal John Owens, Byron Harrison leading our acoustics design service, and Ian Stickland heading up our digital design we now have a winning senior team at the top of their game. It's a privilege to be working alongside such talented team players.
"These exciting changes will allow us to support projects around the world as well as maintaining our dedication and passion for grass roots theatre here in the UK."