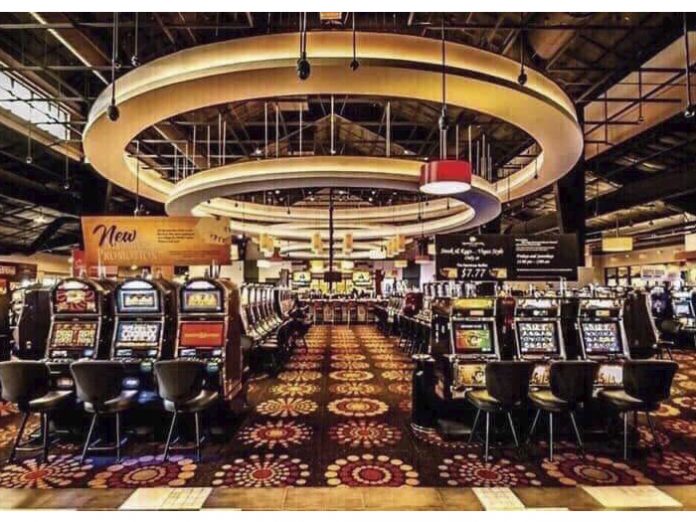 BaSao Investment recently deployed a scalable, state-of-the-art Harman Professional Solutions networked audio system at Casino on Phu Quoc to provide the ultimate sensory experience for guests.
Casino on Phu Quoc is a world-class casino located on Phu Quoc Island in Vietnam. In order to provide a one-of-a-kind casino experience, Casino on Phu Quoc hired Vietnam's premier AV distributor, BaSao Investment, to install a cutting-edge networked audio solution. Leveraging years of experience with audio systems, BaSao Investment created a custom solution comprised of JBL loudspeakers, Crown power amps, BSS signal processors, and an AKG microphone.
"In order to create an exhilarating atmosphere for the guests, the casino required a high-quality audio and control system," said Nguyen Huu Tuan, Sales Director at BaSao Investment "After comprehending the specifications of the project, our team decided to create a solution using industry-leading Harman products. The system enables staff to easily control the audio in different areas of casino, and offers exceptional sound quality and flexibility to meet the evolving needs of the facility."
BaSao outfitted the casino with JBL CSS8006BM full-range loudspeakers, as well as Control 24CT and Control 26CT ceiling loudspeakers to play music throughout the venue. The system is powered by Crown DCi 2|300N, DCi 4|600N, DCi 4|300N, DCi 8|300N, and DCi 2|600N power amplifiers.
BSS BLU-806, BLU100, and BLU-10-BLK signal processors are used for routing audio to separate zones throughout the casino. The audio system is connected via Dante AV networking and is integrated with the existing video system using core networking services. To facilitate various announcements within the venue, Ba Sao included the AKG CGN521 STS professional tabletop microphone.
"At the Casino on Phu Quoc, our aim is to have a dynamic design that can be managed with minimal capital, training and staff assistance," said a spokesperson of Casino on Phu Quoc. "Harman systems fit our needs perfectly. The integrated platform with unified audio, video, and lighting control system empowers us to provide a captivating gaming experience."
"Associating with Casino on Phu Quoc and delivering a world-class entertainment system is a huge privilege for Harman Professional Solutions," said Ramesh Jayaraman, VP & GM, Harman Professional Solutions, APAC. "Harman has partnered with BaSao Investment for several significant projects, and we would like to thank them for their unwavering belief in the brand and for creating unique, alluring experiences for guests."