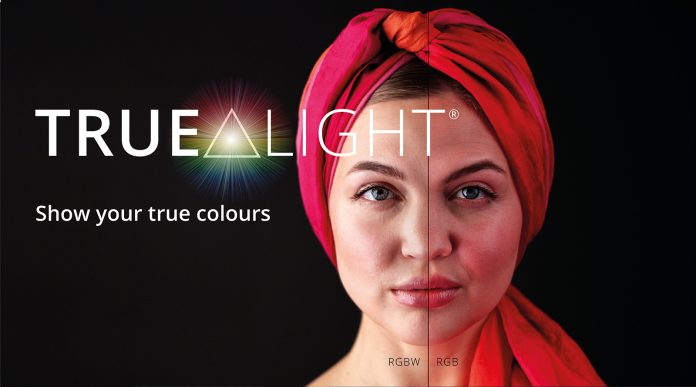 This year's International Broadcasting Convention (IBC) will see Brompton Technology demonstrating an array of pioneering LED video processing solutions as well as offering product demos, panel sessions, and technology masterclasses throughout the show.
Focused on driving future innovation, Brompton will showcase its latest TrueLight technology, along with other industry firsts, Frame Remapping and ShutterSync.
All of this will be available at the Brompton Technology booth 3.B23, which the company will be sharing with one of UK's leading suppliers of video technology, White Light.
Propelling transformation across the sector, TrueLight builds upon Brompton's Dynamic Calibration technology to empower panels with extra emitters, such as RGBW, to be fully per-pixel colour-calibrated and ensure colour accuracy is maintained at all times.
Users retain complete control over the RGB to RGBW conversion, allowing them to choose the desired spectrum for achieving their intended outcome.
This game-changing technology proves particularly beneficial in scenarios where panels are used as high-quality lighting sources, such as within a virtual production volume or any virtual reality situation where LED panels illuminate foreground elements that need to blend in with content.
Frame Remapping enables multiple cameras to each capture a rendered virtual background with the correct perspective, ultimately unlocking a myriad of in-camera visual effects possibilities to be realised for XR or virtual production.
Additionally, when filming an LED screen, it is crucial to precisely match the camera's shutter speed to the LED screen refresh rate to avoid unsightly artefacts, and Brompton's ShutterSync feature allows for precise adjustment of the LED refresh rate to synchronise with the camera, just one of many tools for fine-tuning on-camera performance to give users complete creative control.
"Before the introduction of ShutterSync, LED systems lacked the ability to control the scan line cycle period and synchronise it with the camera shutter," explained Caceres.
"Our patented ShutterSync feature provides a simple and efficient solution to this issue, offering another valuable tool to quickly and easily optimise your panel's performance on camera, allowing you to focus on being creative with your VP or XR setup."
Accurately tracking the position of the camera is critical to many virtual production and XR applications. While different systems exist to achieve this, a common approach involves using visible markers like retro-reflective markers.
However, this approach presents a challenge within an LED volume, particularly those with an LED ceiling, where there are no suitable surfaces to place these markers.
Addressing this, Brompton's Tessera SX40 and S8 LED processors have the capability to display markers for Mo-Sys and StYpe trackers generated and overlaid on the video content being displayed, while the processor's user interface allows the use in combination with Frame Remapping, so the markers stay hidden from the camera.
Caceres added: "We can now load custom markers to meet the requirements of any other manufacturers, bringing even more convenience to production workflows."
Another exciting development involves Brompton Technology joining The Alliance for IP Media Solutions (AIMS), which provides the company with the opportunity to align itself with other businesses and proAV visionaries committed to promoting SMPTE 2110 and IPMX, poised to redefine the future of video.
"While SMPTE 2110's implementation necessitates technical consideration, its adoption holds the potential to revolutionise video production, empowering professionals to efficiently create high-quality content and swiftly adapt to evolving industry demands," continued Caceres.
"We're thrilled to be returning to IBC this year, as this is undoubtedly the platform for innovation in broadcast technology to break new ground," commented White Light's Technical Solutions Director, Andy Hook.
"We're looking forward to being a part of the conversations driving the industry forward and showcasing some of our latest pioneering projects. The collaboration with Brompton Technology draws on previous R+D together.
"With our heritage in delivering excellence in lighting, we're really excited to see how the launch of TrueLight will provide us with much more accurate and believable image-based lighting. Once again, these advances will revolutionise what we can achieve in broadcast studios."
Visitors can benefit from product demonstrations, along with daily masterclasses on TrueLight technology held at Brompton's booth 3.B23 at 11am and 3pm each day.
The Brompton team will also participate in panel discussions covering subjects such as 'The future of Virtual Production' with INFiLED on booth 2.B43 and will be joined by representatives from Lux Machina, Qube Studios, Readyset Studios, and a team member from House of the Dragon.
"We are thrilled to be exhibiting for the first time at one of the world's most inspiring content and technology events, showcasing our latest LED video processing solutions for the media and entertainment industry," concluded Caceres.
"These solutions bring a new level of image quality that recreates real-world environments more accurately than ever before. Sharing the space with our friends at White Light, we cannot wait to welcome IBC2023 visitors and demonstrate all of our game-changing technologies."