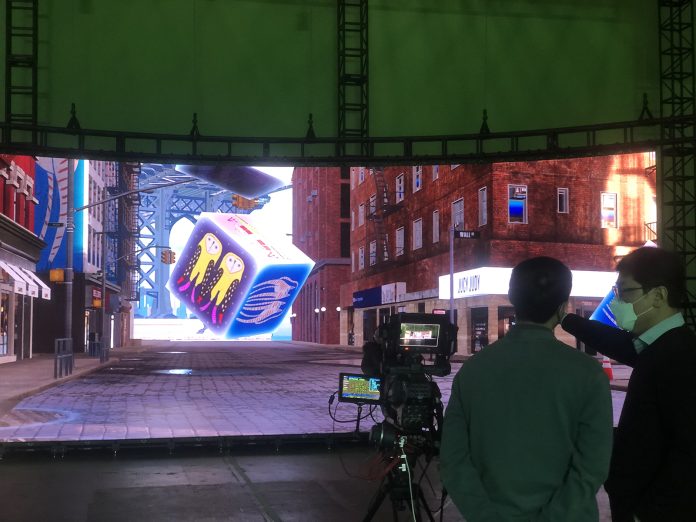 The National IT Industry Promotion Agency (NIPA) is a government-operated organisation in South Korea that aims to promote and develop the country's IT industry.
Recently, the organisation collaborated with South Korean XR, Virtual Production consulting and environment construction specialist, ARK Ventures Inc, to create an innovative LED stage using state-of-the-art technology, including ROE Visual panels powered by industry-leading Brompton 4K Tessera SX40 LED processors. 
NIPA collaborates with partners worldwide to create business opportunities and conducts research. This informs IT policy decisions and focuses on cultivating a skilled workforce and fostering international exchange to advance South Korean IT companies.  
According to David Oh, General Manager at Ark Ventures, the new LED stage has equipped NIPA to facilitate more innovative content development in the local market.
"We were thrilled to be involved in this project and work with NIPA's technical team to provide world-class LED equipment that is both future-proof and reliable. The new LED stage will enable NIPA to provide local companies with a cutting-edge virtual production experience in an optimal LED setting," he said.
Featuring a curved design, the main LED wall is composed of ROE Visual Black Pearl BP2V2 panels measuring 16m by 4m, with a floor comprising ROE Visual Black Marble BM4 panels measuring 14.6m wide by 6.7m deep.
To ensure the best possible performance, the entire setup is powered by three Brompton 4K Tessera SX40 LED processors and six Tessera 10G data distribution units. 
"Tessera features that will be particularly relevant to NIPA's needs include Frame Remapping.
"This enables multiple cameras to each see a uniquely rendered background with the correct perspective, on-screen tracking markers for use with the Mo-Sys StarTracker, ShutterSync, which allows tuning of the LED refresh rate to the camera, and Studio Mode that reduces a fixture's maximum brightness while maintaining the PWM bit depth," continued Oh.
"We are confident the NIPA team and its partners will be able to take full advantage of these capabilities in their innovative projects."
Luke Hurford, Brompton's Business Development Manager, APAC, is excited to see Ark Ventures deploying Tessera SX40 at NIPA.
"Brompton is fully committed to supporting the industry's innovators with cutting-edge LED processing solutions," he concluded.
"As we continue to introduce new features that expand the creative potential of our Tessera processors, it is a privilege to see industry leaders like Ark Ventures choosing Brompton LED processing for such prestigious government-operated organisation in South Korea."