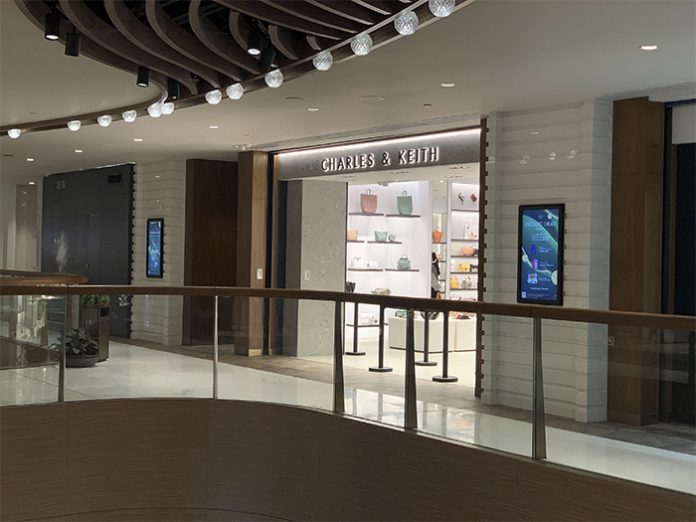 BrightSign has announced that its Series 4 players are powering an artistic digital signage solution at K11 MUSEA. Located in the heart of Hong Kong's Victoria Dockside art and cultural district, K11 MUSEA is a world-class experiential landmark. Covering over 1.2 million square feet, it offers visitors immersive experiences in retail, art, culture, entertainment and gastronomy, all under one roof.
BrightSign Series 4 XD1034 players installed by BrightSign's partner in China, SCHOT, power seven LED video walls, showing impressive installation art across the cultural-retail facility. Displays are positioned at retail outlets and in other conspicuous positions across K11 MUSEA, engaging customers and boosting sales volume for the associated brands. K11 MUSEA uses BSN.cloud to deliver a weekly program of live streamed events. These performances by top musicians, dancers and theatre performers are relayed around the complex using the screens. Other innovative features of the installation include a highly original mirror display solution in the lifts and washrooms, providing useful information on weather, real-time temperature and shopping mall events. Seats with hidden circular LCD displays, lift lobby displays and an interactive gaming facility are another surprise for visitors.
Commenting on the project, Cliff Wong from SCHOT said: "The BrightSign powered digital signage plays an important role in adding color, brightness and visual interest to the whole cultural-retail center. The installation boosts sales for brands, engages customers effectively and produces a creative environment in which visitors can immerse themselves."
Jeff Hastings, CEO of BrightSign said: "The K11 MUSEA installation is an exciting example of how digital signage can at once improve a building's aesthetics, enrich the visitor experience and enhance convenience. Featured promotions and special events at K11 are presented in the most dynamic and visual way possible while the wayfinding solution helps customers find the location of restaurants and retail stores."
SCHOT has installed 1000 BrightSign XT1144 players at K11 MUSEA, providing images and videos throughout the complex. The XT1144 offers BrightSign's highest performance graphics engine, matching the performance of a top PC to deliver the ultimate in HTML5 performance as well as True 4Kp60 video playback supporting Dolby VisionTM, HDR10 and HLG. The live events at K11 MUSEA harness the players' support for Live TV playback of content. Installation of the system was simple, with the XT1144 offering Power over Ethernet (PoE+).