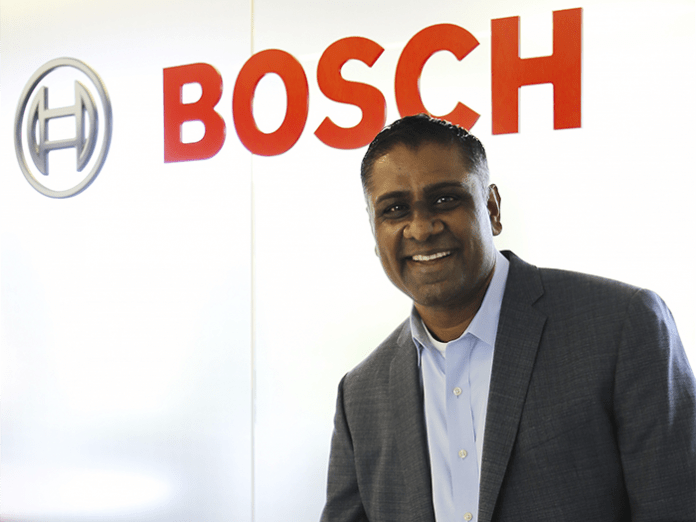 Bosch division Building Technologies has announced the appointment of Ramesh Jayaraman as Senior Vice President & General Manager, Business Unit Communications. Effective immediately, Jayaraman assumes global leadership for the Bosch Communications family of professional audio and communications brands – Bosch conference and public address/voice alarm, Dynacord electronics and software, Electro-Voice loudspeakers and microphones, RTS intercom systems, and Telex aviation headsets & radio dispatch solutions.
"It's exciting to be joining the Communications team during this time of change and opportunity," says Jayaraman. "It has been particularly energizing to see how Bosch has proactively adapted to the new challenges brought about by COVID – one of my first priorities is to build on this momentum, leading our business into new areas for growth in alignment with our customers' evolving needs."
Jayaraman brings a wealth of experience and industry knowledge to his new role. Before joining Bosch, Jayaraman served as Vice President and General Manager, Asia Pacific for HARMAN Professional Solutions. Prior to his time at HARMAN, Jayaraman was Managing Director of Asia Pacific and Executive Director at Ariston Thermo Group. Preceding that, Jayaraman was in progressive roles at Tyco Fire and Security, based in the US, Asia Pacific, China and India. He started his career as a consultant in Europe, and has a degree in Mechanical Engineering from the Delhi College of Engineering and an MBA from the University of Illinois.
Jayaraman plans to bring his international perspective into play via a global expansion strategy for the Communications family of iconic brands. "I'm impressed with the passion of our team members – the strength of the culture here is clear," he says. "It all starts with the customer, and I see great potential for our continued growth into new markets, driven by increased brand awareness and focusing our deep engineering expertise and resources into products that make sense for today's end users. I'm looking forward to working closely with our customers, partners and colleagues around the world, gathering input to achieve these goals."