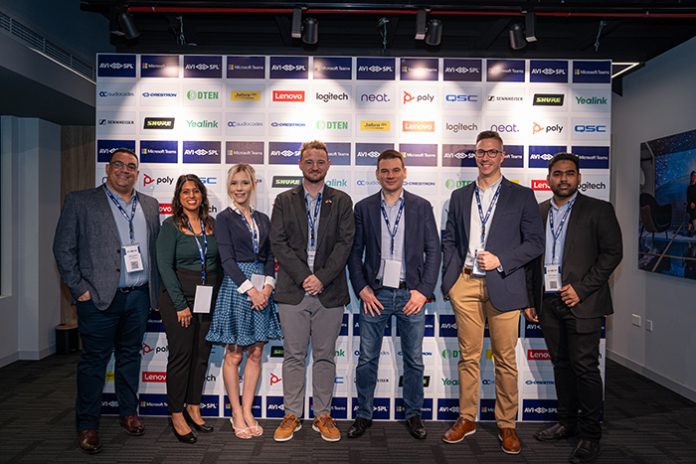 AVI-SPL partnered with Microsoft for an exclusive Tech Meet-Up in Dubai on November 15, 2023. The event focused on Microsoft Teams Rooms and the application of AI-enabled devices for creating inclusive hybrid meeting experiences.  
Attendees gained insight into the latest advancements in Microsoft converged communications, emphasizing seamless hybrid meeting experiences. The collaboration facilitated networking between Microsoft's top clients and AVI-SPL's clients, fostering knowledge sharing across the unified communications (UC) and audiovisual (AV) technology landscape. 
Microsoft's Senior Partner Solution Architect, Eric Moneyang, expressed gratitude for the collaboration, highlighting the event's role in shaping the future of business communication.
"It was an honour to engage with clients, industry leaders and technology enthusiasts about the role of AI and flexible work in shaping the smart workplace of the future," Moneyang noted.
Phil Marlowe, Managing Director at AVI-SPL, commented: "The collaboration between AVI-SPL and Microsoft for this event has been truly exceptional. We witnessed a convergence of industry leaders and technology enthusiasts, creating a dynamic platform for insightful discussions and networking. Thank you to all our partners and clients for attending. We are looking forward to shaping the future together."
The immersive technology showcase featured contributions from 12 vendors, including AudioCodes, Crestron, DTEN,  Jabra, Lenovo, Logitech, Neat, Poly, QSC, Sennheiser, Shure, and Yealink, demonstrating new products, highlighting innovative solutions, and enhancing the overall event experience.