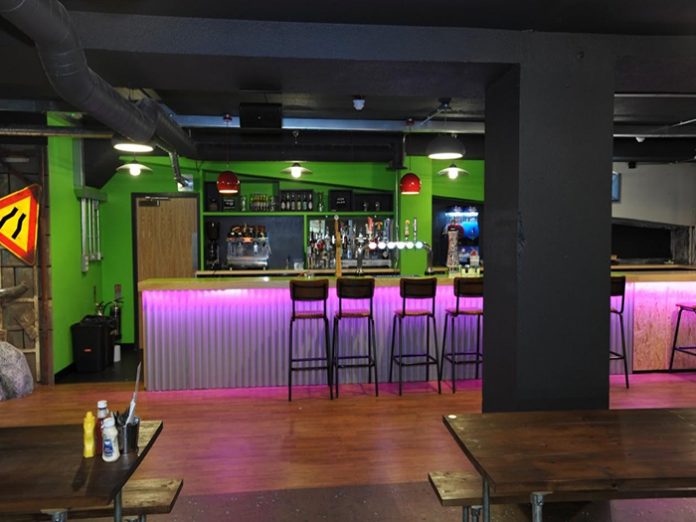 The Preston Guild Hall And Charter Theatre complex is undergoing a huge development and refurbishment program thanks to its new owners, The Rigby Group.
Autograph Sales & Installations were asked to supply an unobtrusive but powerful multi-zone audio system for the latest part of the project, 'Level', a multi-entertainment area encompassing a bowling alley, crazy golf course, karaoke booths, End of Days Laser Tag, Daredevil Assault Course and a multi-screen sports bar/nightclub.
Autograph Sales & Installations' Ben Tredwell was the Sales Engineer in charge of the project and realised early in the proposal that KV2 Audio offered the ideal choice of loudspeakers to deal with the sheer scale of the area, plus the core requirement for the sound system to be able to handle everything from background music through to DJ / Club Nights.
Following consultation with Technical Manager James Hubbard, Ben proposed KV2 Audio ESD1.15 passive subwoofers plus KV2 ESD25 and KV2 ESD5 full range ultra-compact enclosures, driven by Powersoft 4804 four-channel, DSP-equipped amplifiers which would additionally facilitate a Dante network as the primary data transport.
James commented: "As the system was designed primarily for inconspicuous background music, we built custom sub enclosures which double up as holders for menus, cutlery and cleaning supplies used by the catering team. Our brief from the outset was to make the whole area lively and knowing that sports fans can be loud we needed a system that could reproduce clear audio at a wide range of volumes. Ben recently asked me how it handles and I said "We just turn it up!" something not many restaurants, bars and bowling alleys can do with one system. There is so much headroom, even with such small boxes, we have confidence walking away knowing there is no risk to components. This is especially good when an area of the bowling alley has inputs and volume controls used by the clients of the VIP suite themselves."
James and his team are clearly impressed with the results of their new audio setup – when asked: "We didn't have dedicated system presets for the KV2 loudspeakers but they sounded lovely straight out of the box anyway – a slight adjustment to the high mid was needed here and there but this was due to proximity effect in some locations as their design allows them to be tucked away. I am not too proud to say that the system sounds the way it does not just because of the time and effort on pre planning, selection of zones and speaker placement but proportionally because of the quality of the audio coming out of the physical boxes themselves. We were surprised at the efficiency of all of the KV2 products but the subs are unbelievable, we have six on site and none of them working anywhere near capacity even when the building is full of revellers and the system is turned up. I'll definitely be using KV2 enclosures on all my future installs as the outcome has been amazing."